Bengal's shola to replace thermocol to curb pollution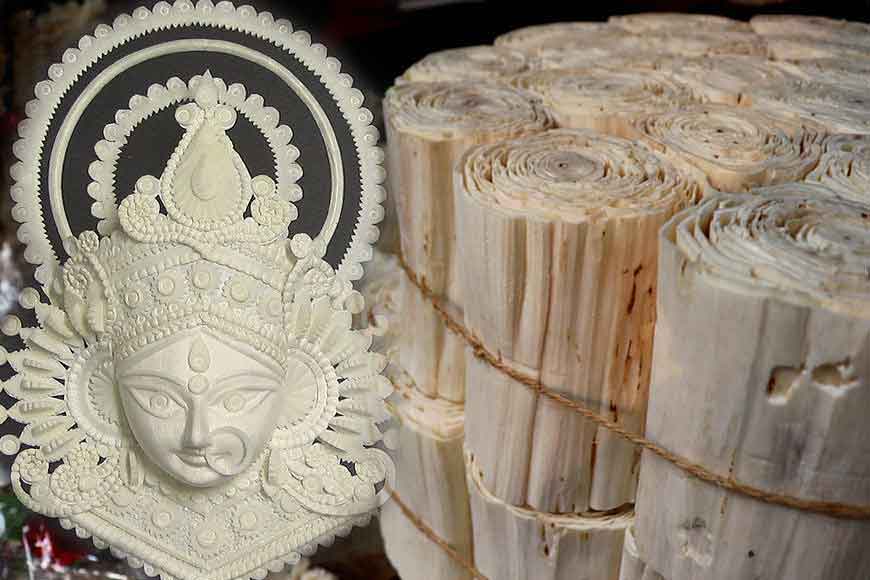 It is time to replace thermocol with our age-old 'shola' for combating air pollution. Eleven districts of West Bengal along with the assistance of German Consulate, have been trying to revive the old forgotten shola. Eleven districts including Coochbehar, Alipurduar, South Dinajpur, Maldah, Murshidabad, Birbhum, Nadia, Howrah, Hooghly, East Midnapore and South 24 Paraganas are trying to bring back this traditional folk art form of Bengal.
Around 300 families of these districts are working with the Shola art. Once, these artisans used to work with ivory art. But ivory art form has been banned now. Shola has replaced ivory and various products like shola hats, caps of Polo players,shola masks, Topor, Dakershaaj of idols have become popular. Many Shola artists have opted out of the profession for not being able to earn adequate profits. Thermocol had replaced shola,and was causing severe land and air pollution. By promoting exquisite shola works of artists,the pollution can be controlled as well.