Bengal to build 'Happiness City'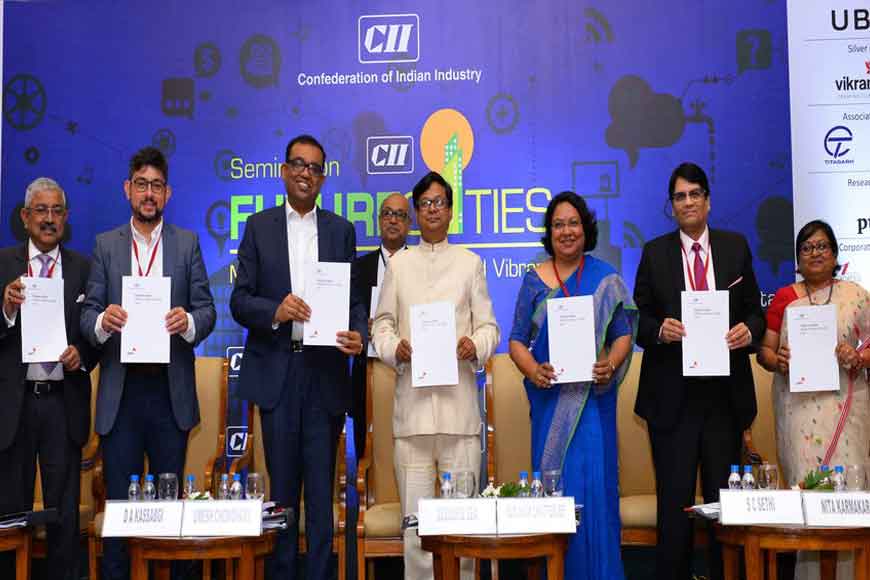 We thought only Bhutan is thinking of human happiness index. But now West Bengal Government has come up with an innovative concept of Happiness City and signed a MOU with IIT-Kharagpur. At a recent meeting, Debashis Sen, Additional Chief Secretary of Government of West Bengal and Chairman and Managing Director, Hidco, made a strong pitch for inclusion of human element in urban planning. The State Government is trying to challenge and break free of the conventional wisdom and putting men and women central to its town planning and execution, he said. That explains why we are putting a greater emphasis on human happiness rather than mindless use of so-called smart technology. For us, the accent is on whether an elderly couple can walk safely on the road, or people do not have to travel 30 km to reach the so-called business district.
The Government signed a MOU with IIT-Kharagpur for translating this vision to reality. Rumjhum Chatterjee, Chairperson, CII Mission on Cities, said, Young people look for an active cultural environment and social spaces to hang out. This is not just malls and pubs, but also gardens, museums, restaurants and theatres. Future cities must be built around a culture which will attract not only job-seekers and residents, but also tourists.