Bengali student who feeds hundreds of hungry mouths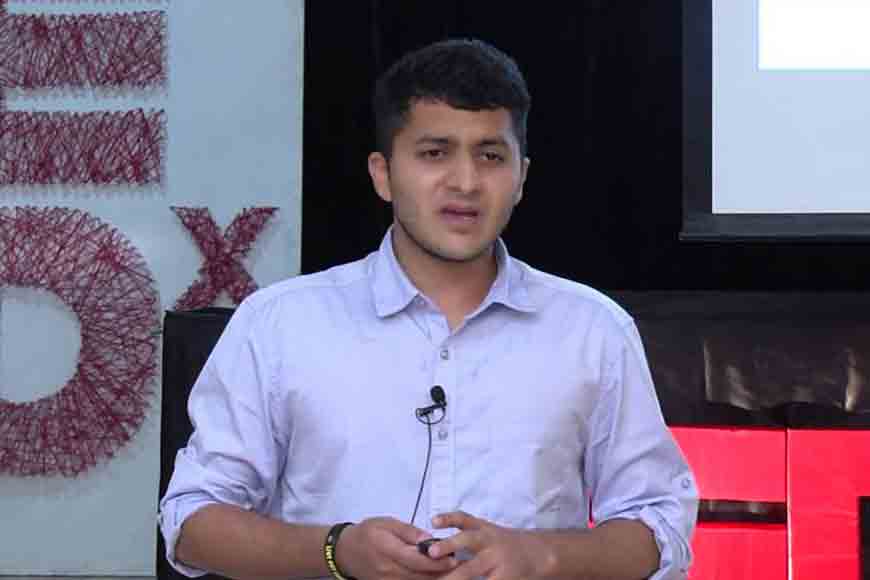 "When a poor person dies of hunger, it has not happened because God did not take care of him or her. It has happened because neither you nor I wanted to give that person what he or she needed" --- Mother Teresa.
No wonder, Arpan Roy must have been influenced by these words and embarked on the mission of Skip a Meal, to feed 1,300 hungry mouths every week. It is aunique student initiative, that started in 2012 when Roy and a group of volunteers at Tata Institute of Social Sciences, Tuljapur campus, decided to skip a meal, and distribute it to the hungry in and around the college campus. From that very first drive, they have now shared more than 53,000 meals across three states in the country.
Arpan spent a large part of his childhood and teen age in rural Odisha and witnessed from close quarters how people from regions like Kalahandi battled poverty and starvation and went to the extent of somehow surviving under inhuman conditions by feeding on mango kernels. Arpan's parents had exposed him to the harsh realities of life early to sensitize him. He had felt an inner urge to work for the betterment of underprivileged people around him.
In 2012, while Arpan was studying at TISS, he noticed how copious amounts of food was wasted every day at the student mess. He was shocked especially after he read in the newspapers that 3000–4000 children die annually in Maharashtra. The colossal amount of food being wasted in the college saddened him. In India, hunger kills more people than AIDS, cancer, and TB combined. Hunger kills 25,000 people every year in India and 53 million go to bed hungry everyday in India.
Arpan was determined to stop food wastage. Volunteers were deployed to check students who were wasting food and to ensure that this practice could be stopped. However, all their efforts were in vain and food was still being wasted. Arpan was perturbed. Soon, an idea struck. He and a group of volunteers would skip a meal and distribute it to the hungry in and around the college campus. While they were researching the target groups, the Skip a Meal team found something that moved them even more. During a survey trip, on their way back to the college, they visited an orphanage and were shocked to see the food the children were being served – it was dry roti and red chilli powder in liquid form, and this was their meal through the year!
On June 18, 2012, Arpan and his friends skipped their meal and redistributed it to the ones with grumbling bellies. Skip a Meal movement was launched. Today, 300 students at the TISS Tuljapur campus skip their meals every Saturday to feed the ones in need. He is keen to make it a student-driven initiative that he hopes to take to other colleges across the country. Presently, Madras Christian College, Chennai, and St. Stephen's College, New Delhi, have taken up his initiative to feed the homeless and the hungry in their locality.
The kids at orphanages look forward to the time they spend with the Skip a Meal team. The team has now delved into education, when Arpan and his mates realized the kids in the orphanage need to study hard and work for a better future. So, Arpan's team is trying to promote English education and vocational training including art and craft.