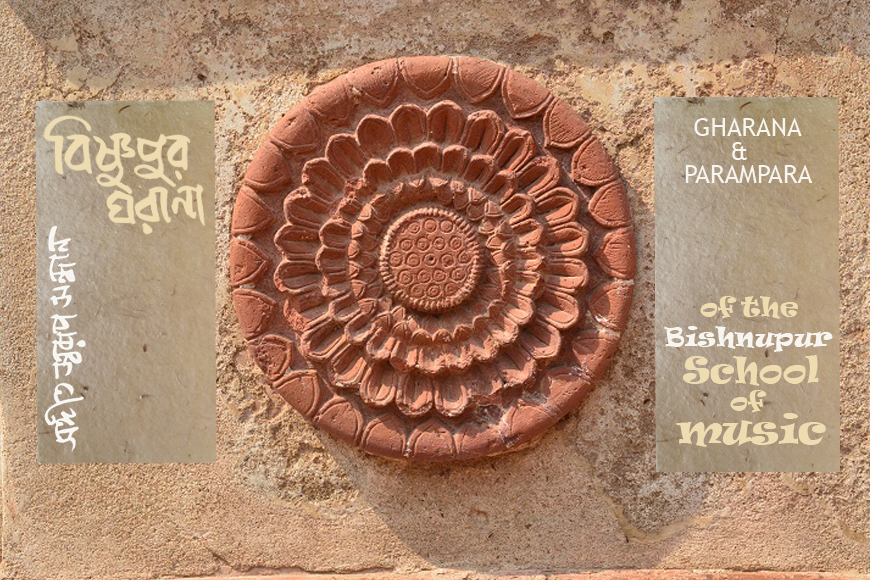 We are committed to tell the faded and lost story of our own gharana which battled its way forward from the established and highly patronised traditions of the north.
Dear Readers,
It is a moment of pride and joy for all of us at GetBengal and Bongodorshon.
The power of the pen seems to have succeeded in restoring at least one lost glory of Ben-gal: Bishnupur Gharana of classical music and the neglected college that once catered to this exclusive music lineage of Bengal. For those who had read the article we carried on our media portals, this is their triumph as well. Our editor Indrajit Sen, along with re-searcher Debdutta Gupta and artist Partha Dasgupta had travelled all the way to Bishnupur to get a first-hand look at the utter neglect in which Ramsharan College of Music was breathing its last. Yet, it had survived the test of time, though completely ig-nored and overlooked by many classical musicians from Bengal.
It was also mentioned in the article that the state government might take up a plan to document and initiate to revive the gharana and restore the only classical musical college of Bengal. Thanks to the continuous effort over the years there is some good news. P&M Communications, that runs the news and media portals GetBengal and Bongodorshan, have been entrusted with the responsibility of compiling the entire spectrum of this tradition and explore the many untold stories of the only classical music gharana of Bengal. Though we always try to highlight the positive essence of Bengal through our portals, we want to go beyond just words and news, and actively participate in the groundwork to restore and bring back the lost traditions. It is all about instilling a sense of pride and belonging about Bengal among our next generation that our portals stand for.
Like many other endeavours, we have pursued this story for years with relevant authori-ties to bring together the entire gamut of information on Bishnupur Gharana. There is a legacy within the Gharana, being the first of its kind to have no patronage from Mughal rulers to move forward when the usual patrons of classical music in India have always been the Mughal dynasty, be it the Gwalior, Kirana or Rampur Gharana.
Bengal always had this streak to defy the rule from the north and strive for an identity. History goes that when classical musician Bahadur Khan left Aurangzeb's court, he came to the court of Malla kings of Bengal, bringing with him the nuances of the North Indian gharana. Surprisingly, the then pupils of this classical music style such as Pandit Ramsharan Bhattacharya and others gradually distanced from the teachings of Bahadur Khan and started developing an identity of their own that was quintessentially Bangali.
There is a precedence that Nidhu babu, who was a student of toppa exponent Sari Miyan, had also drastically modified what he learnt from his guruji and developed his own style, that came to be known as Nidhu babu r toppa. The North Indian classical gharanas had Hindi bandish, but the practitioners of Bishnupur Gharana introduced Bengali lyrics in their renderings. This was a complete defiance to the North Indian influence by the founders of Bishnupur school thereby instilling a sense of pride for one's own soil and language.
We were thus inspired to take up the cause of Bishnupur Gharana as that went with our mission, to bring back and showcase the positive essence of Bengal to the world. Our team has started working on the ethno musical roadmap and we intend planning, penning and publishing the same. We are committed to tell the faded and lost story of our own gharana which battled its way forward from the established and highly patronised traditions of the north.
We plan to unearth many such neglected traditions of Bengal which faded into oblivion due to lack of documentation, care, and preservation and in the process establish the fascinating contribution of Bengal in the history of Indian classical music.
While we thank all who stood beside us in our ethno musical journey, we ardently request our readers to give us suggestions to improve and share with us their valuable information and re-sources on this pride of Bengal.
Thank You