Bohoman to bring back Aparna Sen- Soumitro Chatterjee chemistry!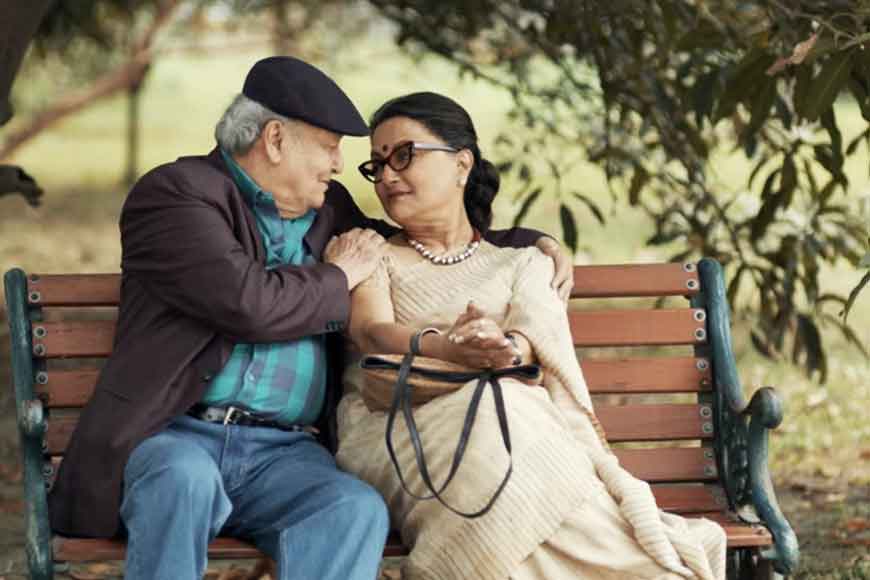 We first saw them in Satyajit Ray's Samapti. And both Soumitro Chatterjee and Aparna Sen were then young, just out of their teens. And when the twain meet again onscreen, their chemistry and acting skills will surely create magic for Bengali cine lovers. After all the evergreen duo had been seen together in several movies from Akash Kusum, Basanta Bilap to Baksho Badal. Very recently they were together in Basu Paribar. But Bohoman will probably strike a story with a difference.
The movie also comes up with a few more surprises. Prosenjit Chatterji's wife Arpita will share the screen space for the first time with Aparna Sen. Their relation in the movie is sure to watch out for just like her relation with Bratya Basu who plays the role opposite Arpita. Anumita Dasgupta's Bohoman explores a mother-son relationship. Arpita also has an important role to play as Aparna Sen's daughter-in-law. The whole cast is tight-lipped about the rest of the project, specially on a day the trailer was launched. The suspense is surely on!