Burdwan University scientists discover chemical-free mosquito repellant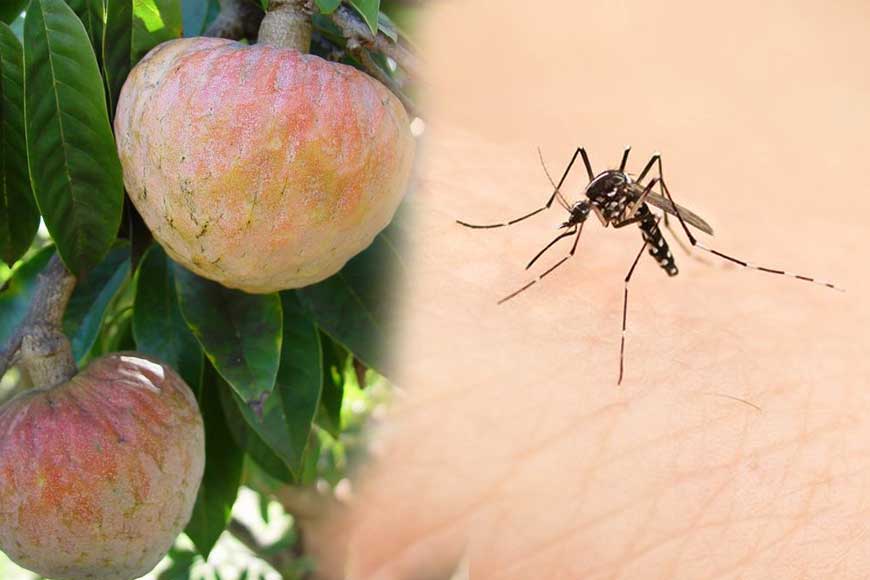 Mosquito repellant come with their side effects too. Most of them are laden with chemicals and inhaling the toxic fumes regularly can cause harm to human health too. Now things are set to change as zoologists at Burdwan University have discovered a special organic ingredient in Aata or custard apple from which mosquito repellant in form of incense sticks and gas will be produced. This gas is an effective mosquito repellant. But it has no impact on human health as it is a natural ingredient.
Salt laced Aata is a fruit that has been used by a group of scientists led by Professor Subrata Mallick. The leaves and outer covering of this fruit is ground into dust and mixed with charcoal powder and Bel (another fruit). These are next made into a gel and then dried to make repellant cakes. The leaf extract can also be an effective antidote to mosquito pupa and larva. This has already been experimented on 100 female mosquitoes in the lab and all were killed in seconds. This potent herbal mosquito repellant will soon be sold commercially in the market. Kudos to scientists of Burdwan University!