CM sends self-drawn Pujo Greeting cards to all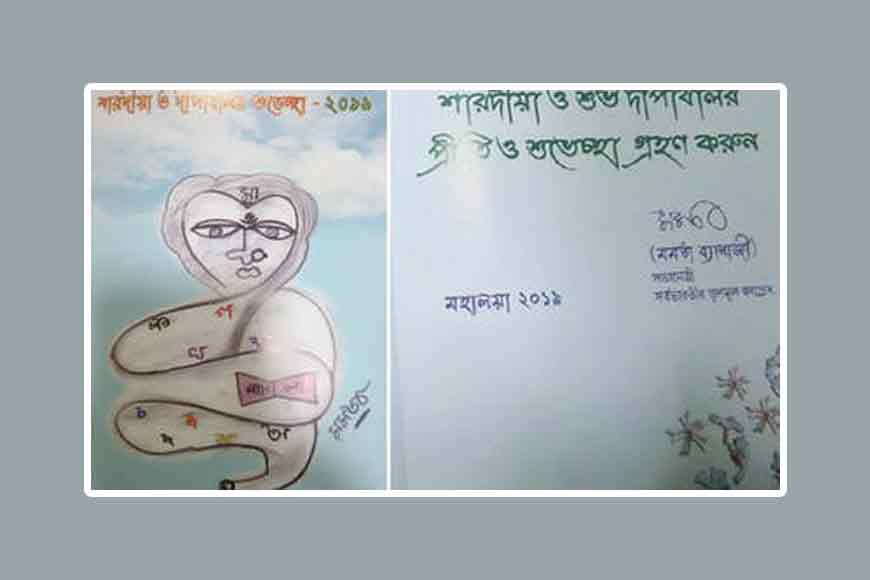 Greeting cards have almost taken a back seat these days. Be they Pujo greeting cards or Christmas cards. In this digital age it seems we are more happy to send or receive greetings on phone, sms or whatsapp. But holding on to the tradition of Durga Puja, West Bengal Chief Minister, Mamata Banerjee has designed herself a self-drawn Durga card.
Not only has she drawn the motif, she has also made it stand out with Bengali letters embossed around her drawn Durga face. The card definitely highlights the pride of Bengal and how it feels about its mother tongue as well as Devi Durga seen in the form of a feminine face as Trinayani. Each MLA will receive 100 such cards which they will distribute to their respective areas. We are indeed looking forward to this creative high and also receiving greeting cards, that are almost vanishing these days.