Doctor-patient jugalbandi in operation theatre while operating on tumour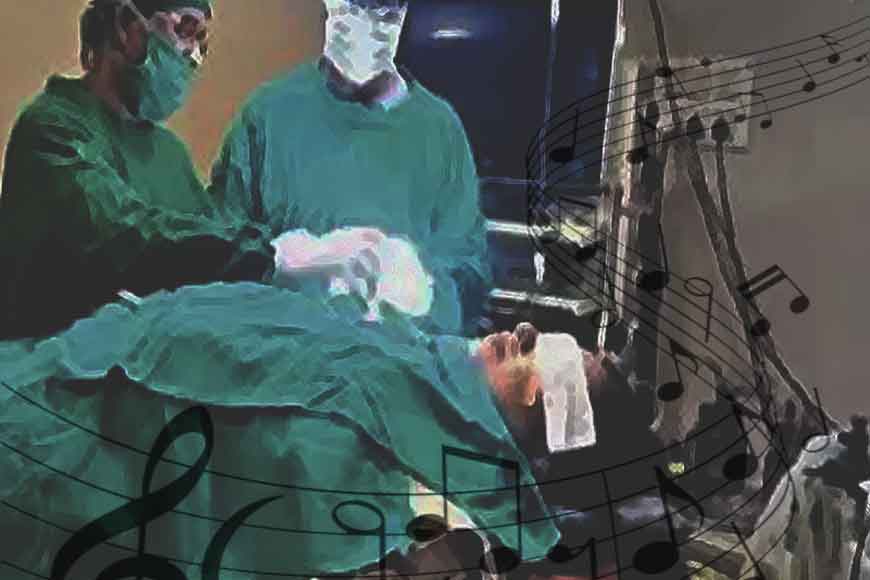 Music helps us fight against all odds. Since it has a unique link to our emotions, it can act as an effective stressbuster, and this tool is used effectively on patients in hospitals of UK and USA. This time it was used during a breast cancer operation at Saroj Gupta Cancer Centre and Research, also known as Thakurpukur Cancer Hospital. Fifty-year-old Mousumi Goswami was undergoing surgery for removal of lump from her breast. Ever since her husband passed away, she was anyway suffering from mental trauma and the possibility of a surgery led to acute nervousness. The time usually taken for such surgeries is about 25 minutes. Goswami was so frightened that she insisted general anaesthesia. But it was risky for the doctors to opt for it as she had pre-existing conditions including hypertension, thyroid problems and obesity.
So her surgeon Dr Arnab Gupta came forward with a new idea. To boost Goswami's spirits he proposed music therapy to soothe the patient. Goswami has a master's degree in classical music and loves singing. Dr Gupta resorted to a sing-along procedure. Goswami was laid on the operation table and asked to sing. Though she was reluctant, she ended up singing and the doctor soon joined. Goswami's nervousness and fear vanished and she started singing 'Jodi kagoje lekho naam' along with the doctor. She soon forgot that she was under the knife. It was a surreal feeling as she thought that she was performing at an event. Goswami was lost in the world of music. She realized that the surgery was over only after she was told so.