Due to lack of funds, HS 9th rank holder might have to leave studies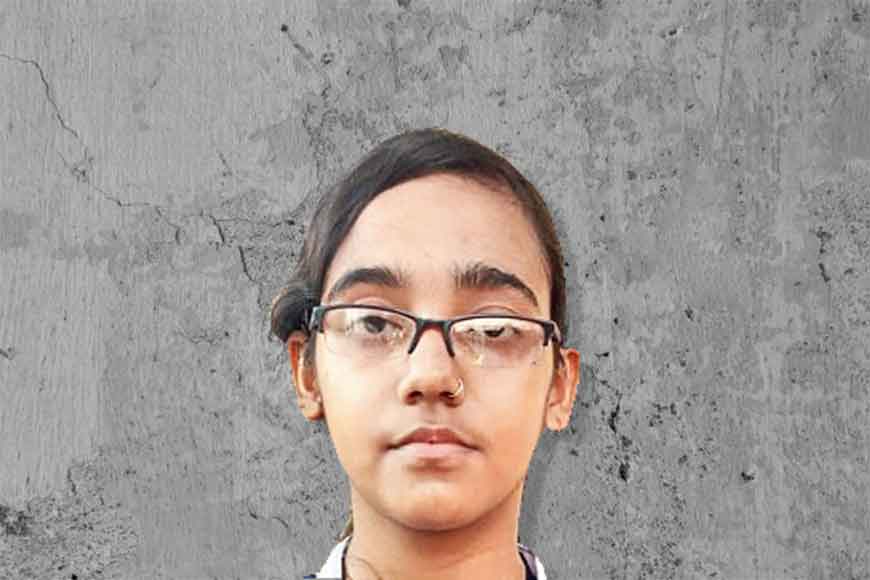 Eli Khamarov had said, "Poverty is like punishment for a crime you didn't commit." Ishita Chattopadhyay from Beliatore, has secured the ninth position in Higher Secondary 2019 but the wave of happiness in her family has been dimmed by poverty. Ishita's family has been struggling with poverty since years. Ishita intends to study Geography, but right now, poverty seems to be the biggest obstacle in her higher studies. Her father, Santanu Chattopadhyay has already given up hope. The tiny shop that he has been running is his only source of living. Ishita wanted to take up science but her financial condition did not permit her to follow her dreams. Her mother even had to take a loan so that Ishita could take up arts. In days to come, Ishita might have to leave studies and take up odd jobs leaving behind her bag full of unfulfilled dreams.
Despite struggling with poverty, Ishita's will power and determination enabled her to stand out in terms of her results. Her teachers at Gourishankar High School realized her merit and potential and stood by her throughout her journey. Ishita did not take up tuitions but ended up securing 487 in the Higher Secondary Examinations. She has secured 99 in Geography and Sanskrit. Ishita's neighbours's are boasting about her success but are worried about her uncertain future. She wishes to do research and become a professor of Geography in future. But bearing the cost of higher education is beyond the capacity of Ishita's family. Unless, someone extends a hand of support, a talent like Ishita will perish. Isn't that a huge loss for Bengal?