Eco-Friendly Seed Rakhis of Kolkata, turn your brothers eco-warriors!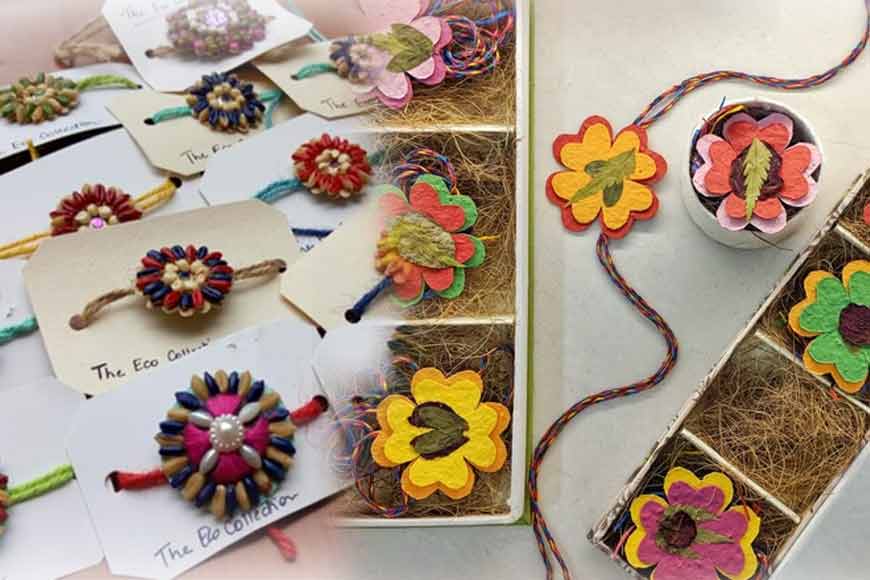 Raksha Bandhan, a festival that celebrates the special bond between a brother and sister and this year round Kolkata markets are flooded with special seed rakhis, that can inspire a brother to start a kitchen garden in his backyard. What better way to celebrate a bond of love? Tying of rakhi is considered to be a symbolic gesture wherein a brother promises to protect his sister for life. With an aim to give back to the nature, rakhi makers have given a twist to the tale.
The eco-friendly rakhis grow into plants. Either they have seeds of various pulses and vegetables embedded in them, or these seeds are adorned above the rakhi in place of plastic beads. This also helps in curbing plastic pollution that has turned into a menace across the globe. added seeds inside the rakhi. Even the threads of the rakhi are painted with natural colours of turmeric and rice paste. For the base of rakhi, discarded cardboard papers or matchstick boxes are used. While coconut husk is used as cushions for the rakhis. Cotton cloths are upcycled and used for packaging.