Enjoy a mix of Rabindrasangeet and Chinese music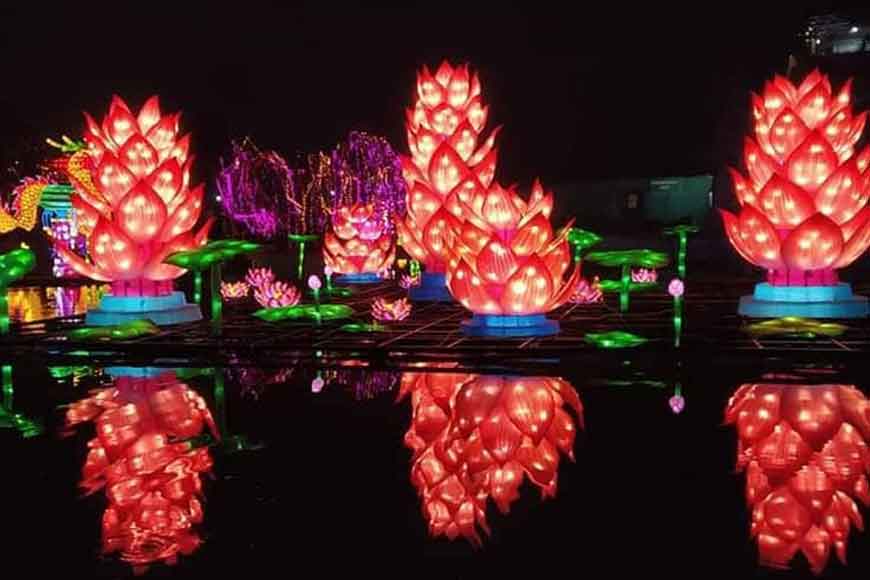 "In the right light, at the right time, everything is extraordinary."
Our very own city – Kolkata is experiencing the extravaganza of lights this winter. With the arrival of China's Lantern Festival in this city, winter has become all the more special. Nicco Park has always been our favourite destination during the winters. The International Festival of Magical Panda Lights has made Nicco Park look no less than utopia.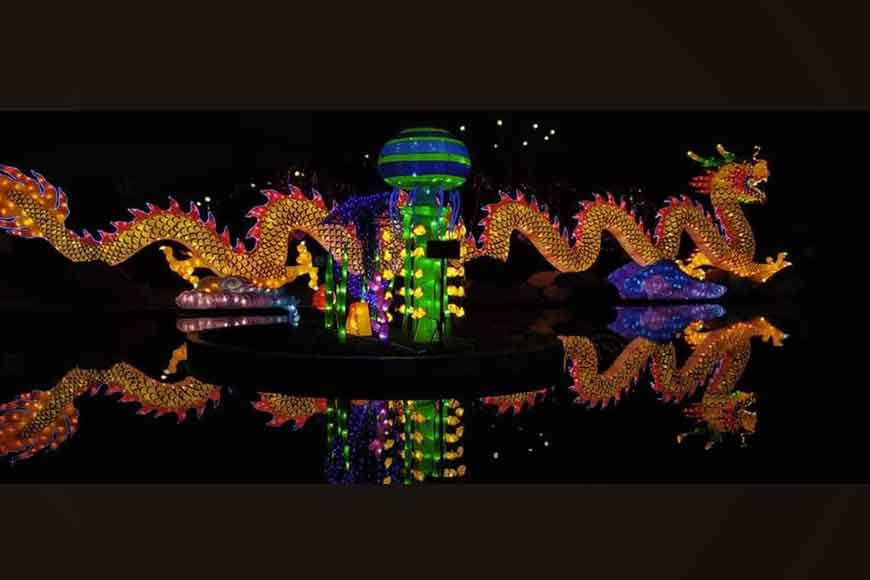 The gigantic decorative dragon
The Lantern Festival is celebrated to mark the Chinese New Year where children light up the streets with paper lanterns and families reunite. The origin of the festival dates back to Tang dynasty more than 1000 years ago. Previously, the Chinese lanterns had candles inside. With the passage of time, these have been modified into technical marvels comprising of LED lamps, silk and a lot more. The Chinese lantern is a symbol of harmony, unity and happiness. It also sends out a wish for a bright future.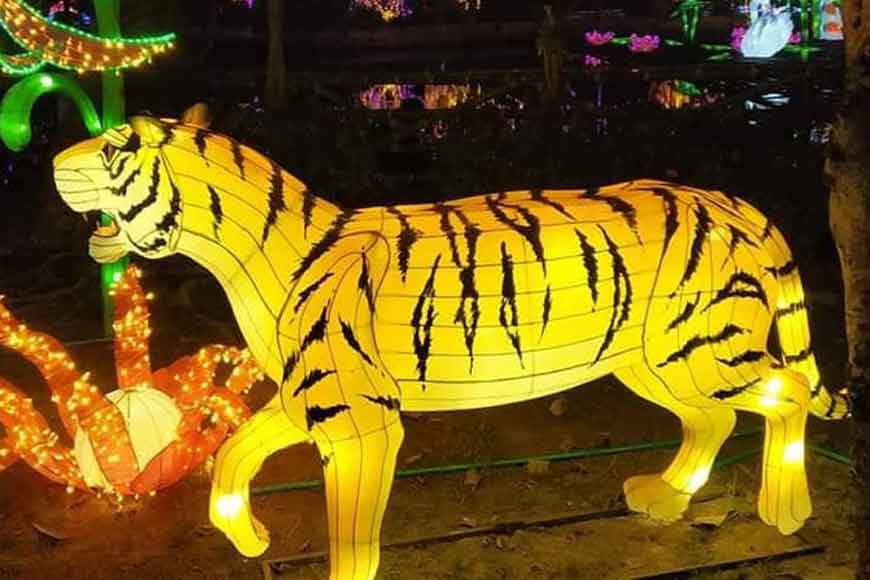 The illuminated crab and tiger
The Sichuan Illutrans Cultural Communication company has collaborated with Nicco Park to offer this enchanting and spectacular display of lights which has turned out to truly delightful for the Calcuttans. More than 30 artisans have come from China and have been working relentlessly for the last two months to install these picturesque lights in and around the Nicco Park lake. More than 10,000 bulbs have been used to create the bonanza of lights. The main entrance of the park has China Gate and the installation of blooming colours makes the garden look like a paradise. The African jungle has a unique yet wild appeal to offer with the sculptures of zebra, giraffe, panda and tiger sculptures. The Chinese dragon is breathtakingly beautiful with its double-storied height and representation of various aspects of Chinese folk culture.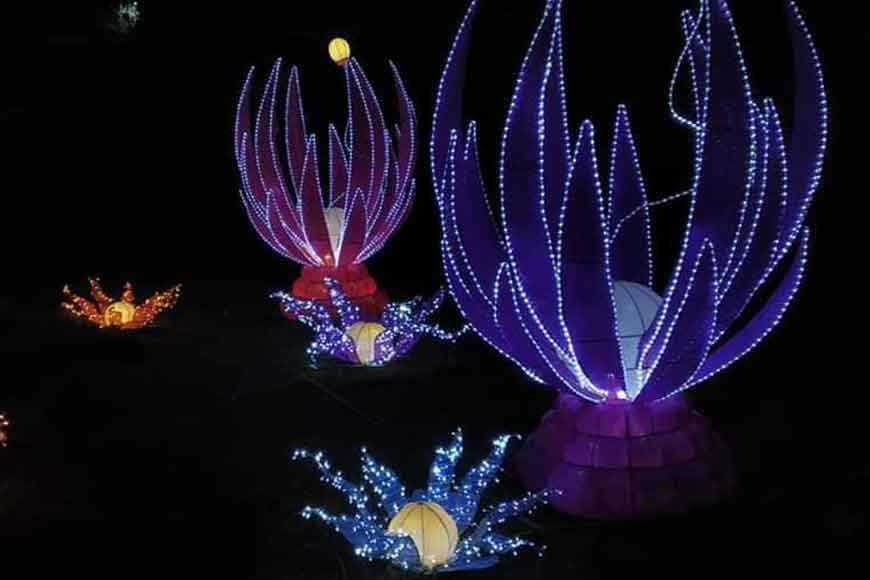 The-floral-illumination
The gigantic figures in the waterbody create an enthralling effect with its shadows and shapes. Aquatic features like starfish, colossal swans over the blue waves look mesmerizing. Around ten lantern groups have been. While walking around the entire stretch, you will come across transparent heart, mystic hanging silk way and wondrous blooms. These lights have an enigmatic and charming appeal which you have not experienced before.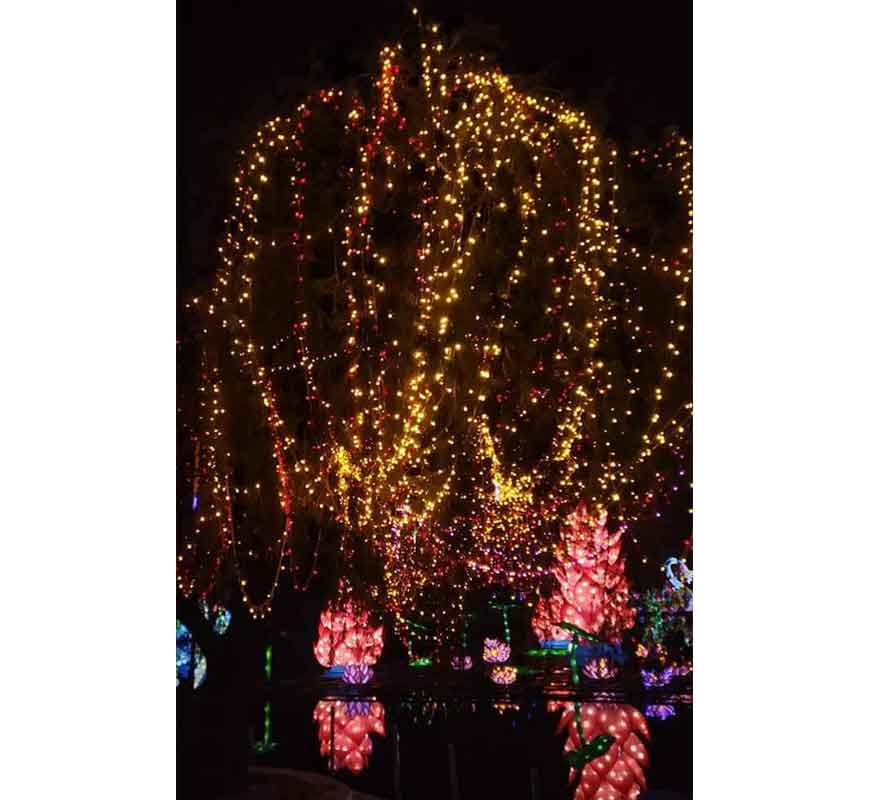 Extravaganza of lights
Once you step into Nicco Park now, you will also witness a unique amalgamation of Chinese and Indian culture at its best. While the lights create a magic on you, Rabindrasangeet and Chinese music will play in the background, enabling you to enjoy the best of both the cultures. During evenings, various shows representing Indian and Chinese cultures like acrobatics will surely blow your mind away.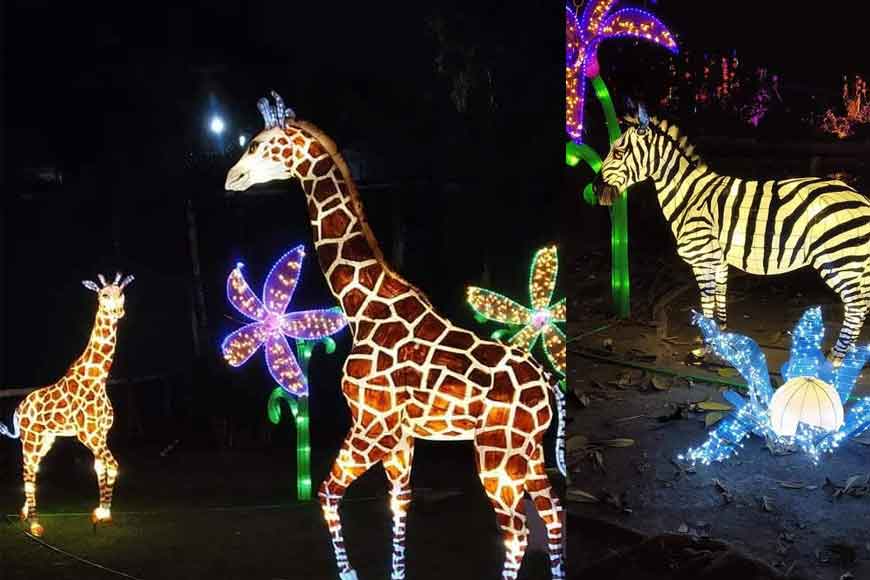 The-lit up animals
The celebration of lights has been going on from December 1 to February 28. The timings include noon to 4pm and the evening show continues from 5pm to 10pm. You just have to invest Rs 60 for a day show and Rs.120 for the evening day. So, be a part of this extraordinary bonanza of lights and have a winter to remember.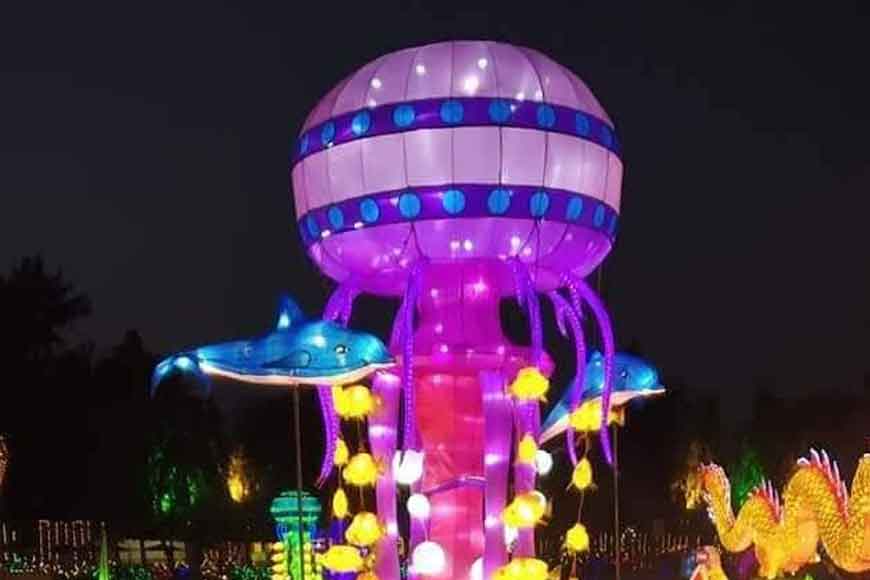 The-vibrant jellyfish
Picture courtesy: Rahul Singh