Flood victims of Bengal find shelter in Bangladesh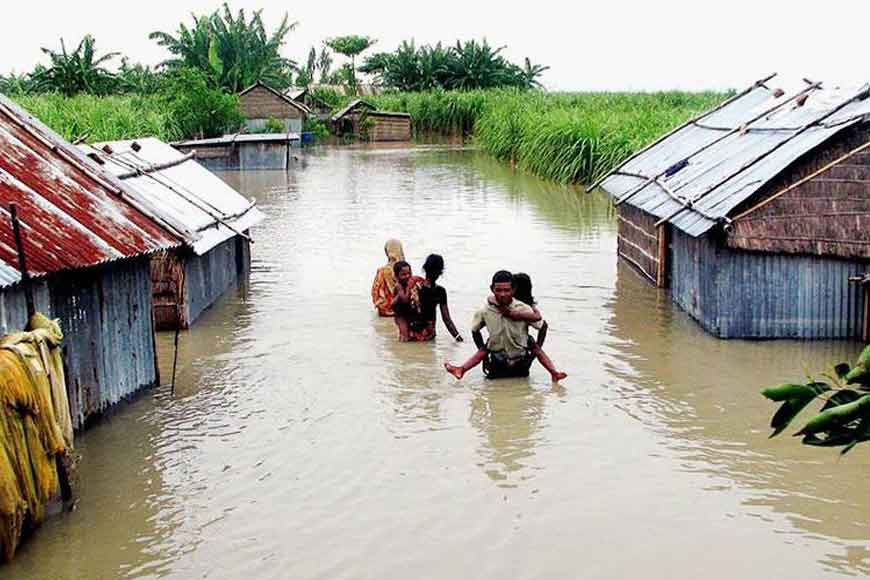 Two villages by the banks of the Dharala River. They can be seen no more. To save themselves, almost 800 residents of these twin villages had used rafts, but the flood waters took them to their neighbouring country. They landed across villages in Mogolhaat and Durgapur subdivisions of Laalmanir haat of Bangladesh.
However, on humanitarian grounds, these flood victims were not imprisoned as illegal entrants, but given shelter by Bangladesh government. Though most of them are staying on open fields, many have got shelter in the huts of their neighbours. They will return to Bengal once the flood water recedes. In times of violence all across the world, such tales of human love and care open up new horizons.