Fresh from Athens! First Greek Restaurant in Kolkata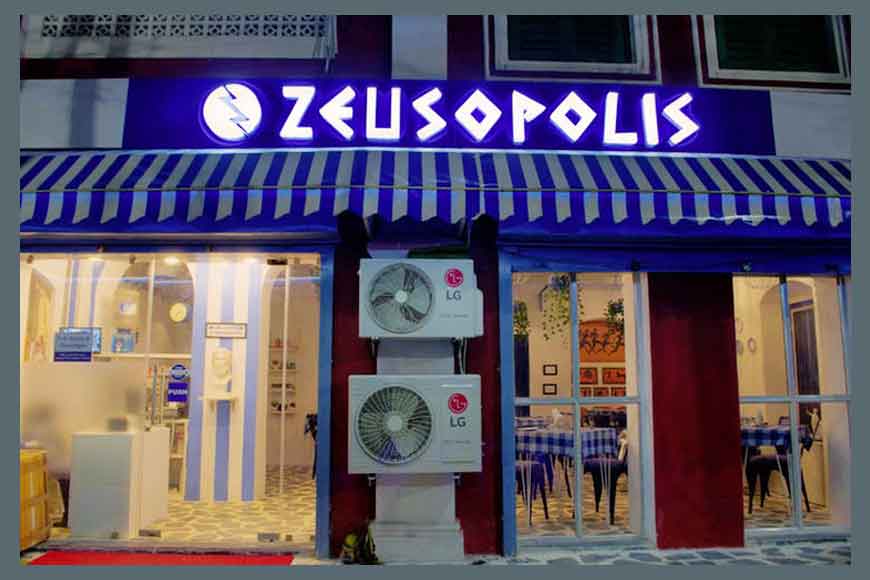 Exclusively dedicated to Greek cuisine, a new café opens doors in Kolkata. Located on Sarat Bose Road opposite to Sishumangal Hospital, this café has been named after Greek god of sky and thunder. Known as Zeusopolis, the café has white Corinthian walls. The café might be small, and can accommodate around 30 people, but has a Greek charm.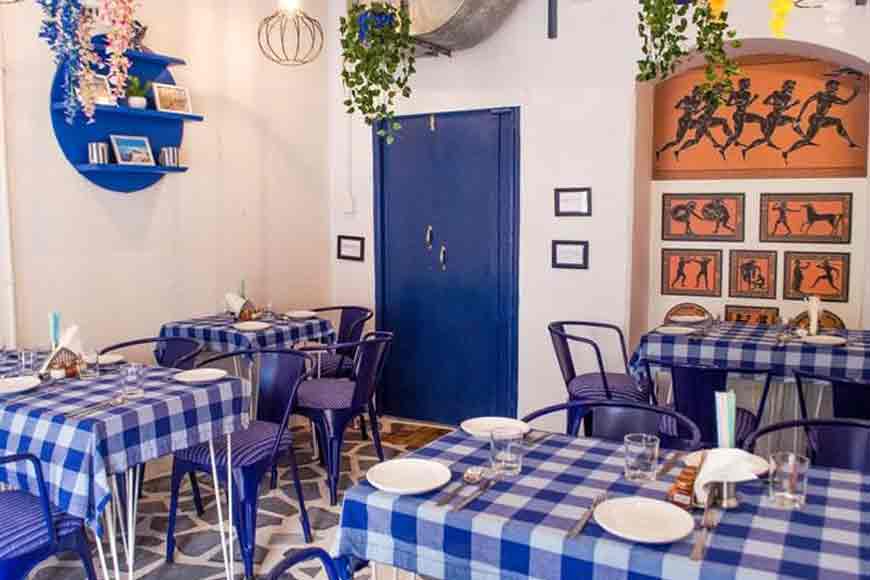 Even the food is authentic Greek delicacy, from Spanakopita, a vegetarian appetizer to Chicken Borek, which is a non-veg delight. Greeks use a lot of potatoes in their dishes and bake them with cheese to retain their aroma and taste. Moussaka is such a dish made from potatoes and minced meat. The café serves that too laced with a home-made Greek sauce. There are also favourite Greek desserts like Milopita or apple pie. So, you no more need to travel to Greece to taste their delicious food. Get a slice of that beautiful nation with all its flavours intact in the heart of Kolkata itself.
Image source : Zeusopolis Facebook