From elephant sirens to speed-breaker electricity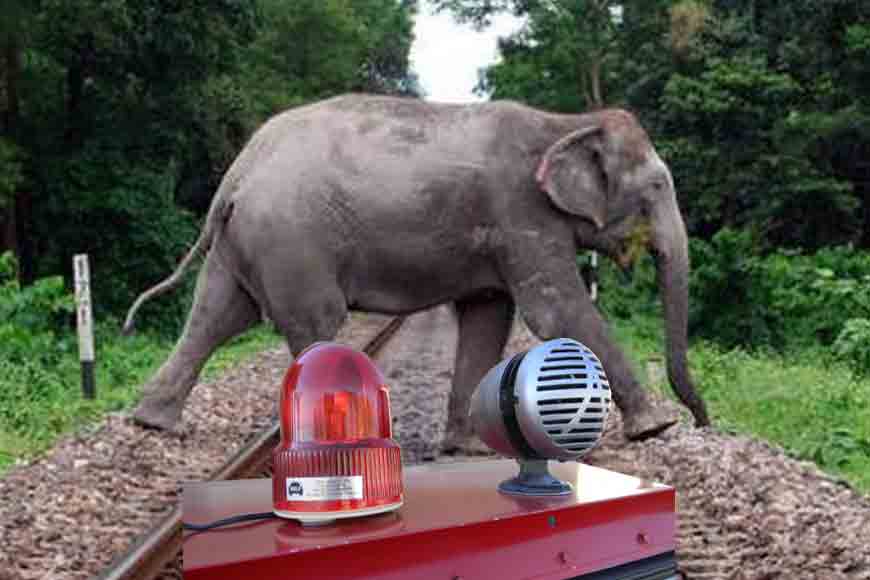 With large number of elephants often getting injured or killed by running train in different districts of North Bengal, the pachyderm-human conflict has reached dangerous heights. Since most railway lines in Jalpaiguri, Coochbehar and Alipurduar run through forests, that are considered as major elephant corridors, one often comes across tragic news of dozens of elephants hit by running trains and getting killed. To put an end to this tragedy student Mirnmoy Goswami, who studies in Class VII in Bagdogra's Chittaranjan High School has come up with an innovative solution. He has embedded wires under the ground close to railway corridors and fitted them with bulbs that will start glowing the minute the elephants step on them. Or they may even be attached to sirens. This will ensure that elephants are saved and the engine drivers get to see the red lights in advance. The same model was also showcased at the science fair by Rajiv Sahu of Siliguri's Deshbandhu School, who used it for speeding cars on hill roads. He showed how such lights embedded at sharp hill bends will help the driver coming from the opposite side understand in advance that a car is coming from the opposite direction. This will help to avert accidents to a large extent.
But the biggest innovation seems to be the roadside electricity generating machine that will generate electricity from speed breakers. Though some PWD engineers feel this procedure is next to impossible, but many scientists believe with a little modification this model can be successfully used in generating electricity, which will be cheap. This model was made by Rajkumar Roy of Pritinath High School of Siliguri. The car will be fitted with a wheel at the bottom that will start generating electricity by motion once the car hits the speed breaker and rides above it. Siliguri is a town whose streets are always overcrowded with large number of cars plying daily and Rajkumar says there are large numbers of speed breakers too. So, this roadside electricity generated can be in turn used to light up roadside lamps. Kudos to the young scientists who have thought of their environment needs.