Good News! Sealdah station to get platform extension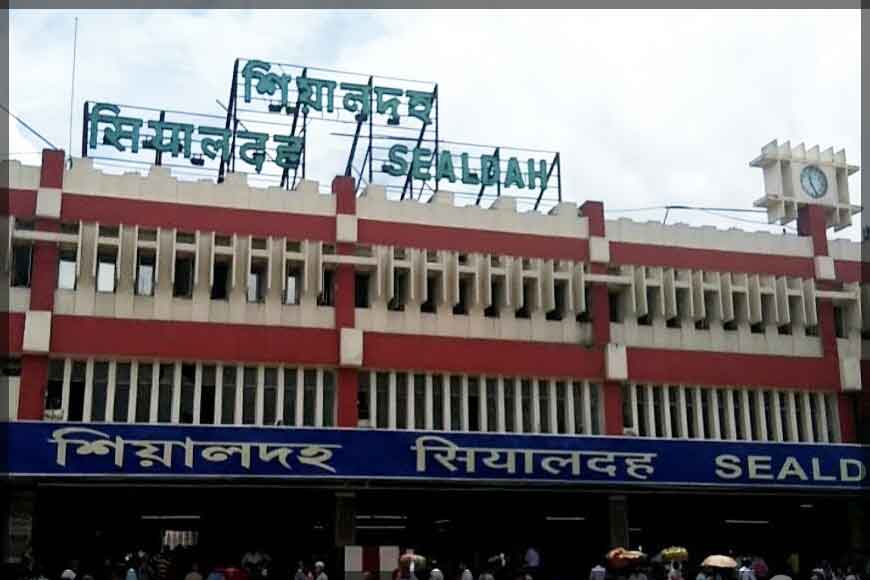 If you have ever been to Sealdah station, the crowd must have seemed unsettling. Sealdah station authorities are thus taking measures to reduce the pressure of the crowd. The authorities had plans to increase the number of compartments in the train from 9 to 12 but it could not be executed due to the lack of infrastructure. 2, 3, 4, 4- A platforms are capable of supporting trains featuring 9 compartments. Therefore, the number of trains of twelve compartments cannot be increased. But the authorities have decided to now expand the platforms instead to meet the demand.
Around 20 lakh passengers avail the Sealdah station regularly. But comparatively, the number of trains with twelve compartments is less. Despite the pleas of passenger associations, the concept of 12 compartments cannot be incorporated in the trains because the platforms are not wide enough. Though 4-A platform is being expanded, the rest of the three platforms cannot be expanded because of lack of space. The work of expansion will be through within a month. The authorities also have plans to increase the number of compartments from nine to twelve. These measures will surely make the travelling experience easier, comfortable and convenient in days to come.