HIDCO campaigns to stop people from eating 'Khoka Ilish'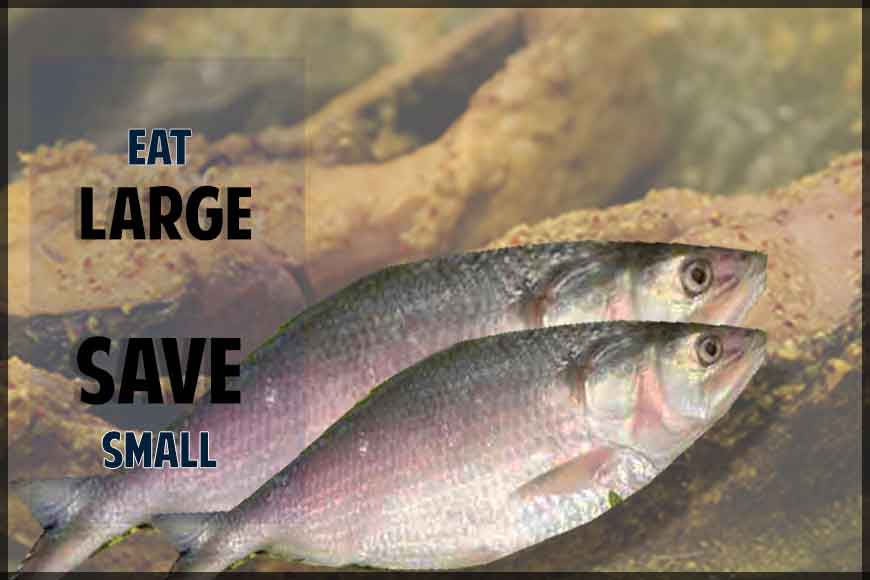 Bengal's favourite fish Hilsa seems to be in danger. The number of full grown Hilsa in markets seems to have gone down drastically, as the fish is being caught young. There is a 60-day period from April 15 to June 14, where there is a ban on hilsa fishing to ensure they grow to maturity. But many are flouting the rules and even buyers are going for the 'khoka ilish' swarming the markets, as they are lesser in price.
So, the Housing Infrastructure Development Corporation (Hidco) is starting a campaign from today to create awareness among the public with the new slogan 'Eat Large Save Small.' Rallies will also be held. The authorities will also organize a hilsa festival known as Ilish Parbon at Café Ekante in Eco Park and at the hanging restaurant of Biswa Bangla Gate. Only large hilsa will be given on the plate and both festivals start today. At Café Ekante the Hilsa will be cooked on a boat and various dishes displayed from which you can chose your dish. The tables at the restaurants will also have cards carrying the awareness message of not to buy or eat small hilsa.