History today at Eden Gardens – HIV kids to bring in cricket players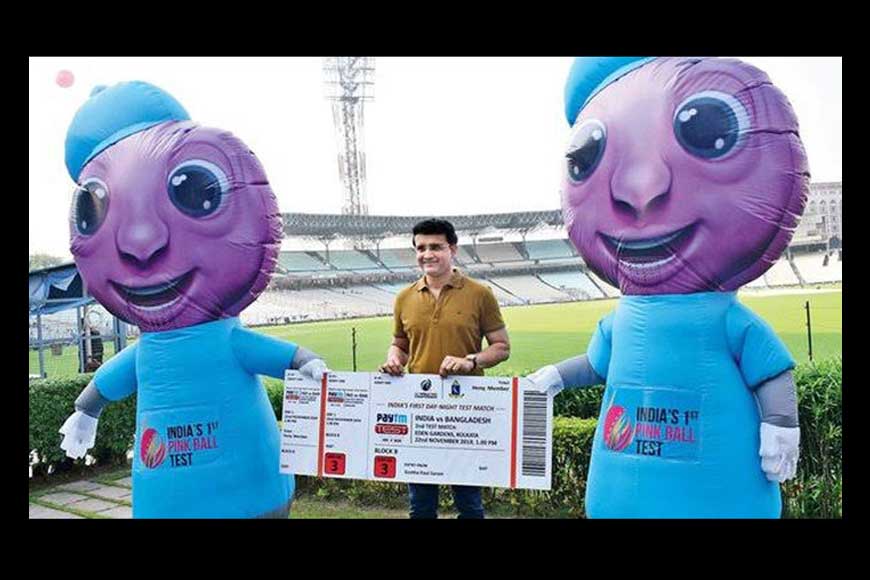 The first day and night match of India will come with a difference, not just being unique in its presentation and idea. It has many firsts too along with a series of surprises. Even before the coin is tossed, paratroopers will fly in and hand over the special pink balls to the captains. Next the two teams, India and Bangladesh will be ushered in by children suffering from HIV. These children will also get a chance to play with the soft pink ball with some of the stalwarts.
There will be a 6-over a side match between children and ex-cricketers and commentators during the first break on the opening day. Pink the theme colour and the iconic stadium will have pink stands and pink corridors along with cricket graffiti. A giant size pink ball will be floating above the ground signifying the start of an important shift in the five-day format. Eden gardens will also have its own mascot this time --- Pinku Tinku. There are even plans to light up Shahid Minar and several Maidan clubs with pink lights. So even if you do not get the opportunity to land up in Eden Gardens, you are sure to have a Pinky Evening with so much pink around even on your TV sets.