How Bikramgarh Jheel got saved from land sharks?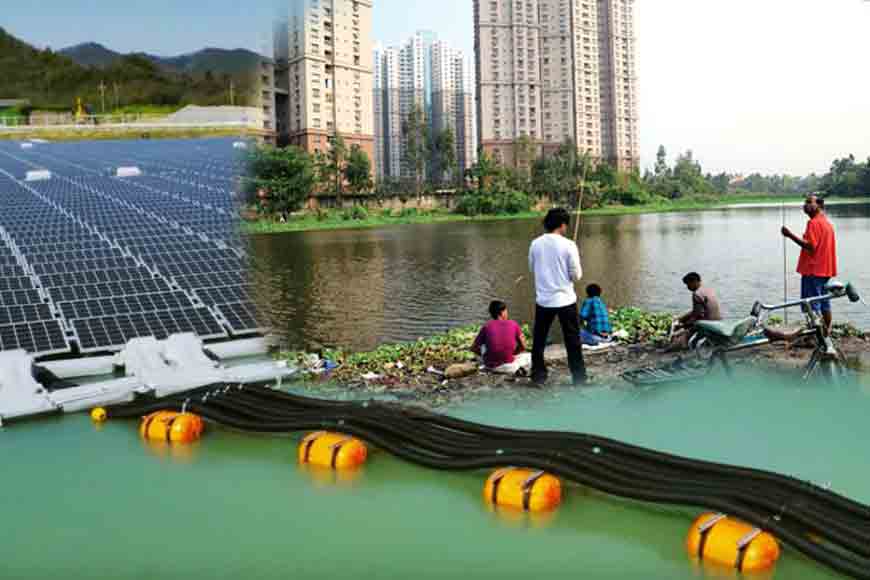 An innovative approach to save a waterbody in Kolkata! The Kolkata Municipal Corporation (KMC) and the state power department will come up with a 300KW floating solar power plant on Bikramgarh Jheel, located behind South City Mall. This will be the first floating solar power plant of the city. The solar power produced by the project will be sold to CESC by day and at night it will be used for illuminating the water body and its surroundings.
Out of the total 7.2 acre that the jheel covered, only 3.5 acre is left, thanks to the encroaching on all sides. This was the only way that the water body could have been saved in one of the most posh localities of Kolkata. Once the plant is up, the KMC will will save almost 4.5 lakhs per month as electricity bill. The area will also be beautified, so that local residents can use it at leisure. The entire project including beautification will require about Rs 3 crores.