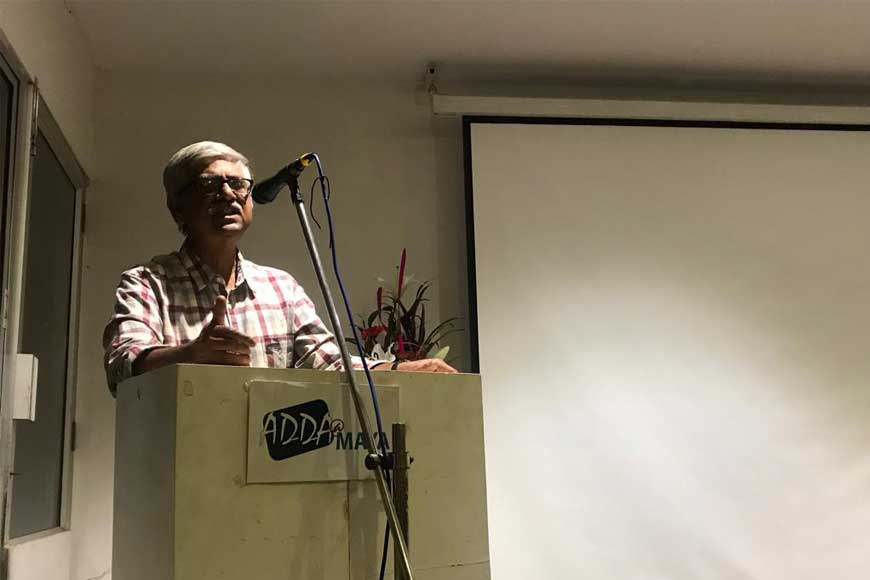 When an expert on film studies is part of an evening adda, you are sure to leave enriched with a mine of knowledge on how Bengali movies unfurled in the last 100 years! That's what happened at MAYA Art Space last Wednesday. Professor of Film Studies at Jadavpur University, film scholar and author, Sanjay Mukhopadhyay, mesmerised the audience with his vast knowledge on how Bengali movies came down the ages. "Many of us have a misconception that golden era of Bengal Cinema started from1950s, when stalwarts like Satyajit Ray, Mrinal Sen, Ritwik Ghatak arrived on the arena. But I feel modern Bengali Cinema started much before that," said Mukhopadhyay. He also tried to prove before the audience that 2018 is not the centennial year of Bengali cinema, as is the general perception. "It is historically untrue," he added.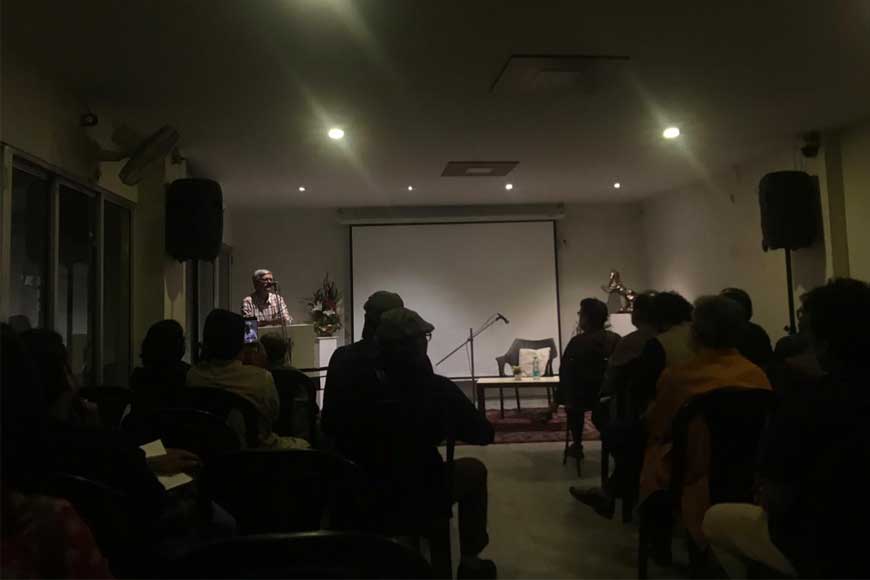 Around 1896, cinema came to India with the help of Lumiere Brothers. In those days, imported cinema was the basic entertainment for western colonisers, rich people and did not cater to commoners. People started photographing things. There was a missionary at St Xavier's College who used to show films in class sessions. It has been historically substantiated that the first Indian movie was made by Hiralal Sen. Recently, Amitabh Bachchan also spoke about his contribution. "When we speak of Hiralal Sen, we think of feature films. But many documentaries were made before that."
In 1913, Dadashaheb Phalke introduced movies in Bombay with Raja Harishchandra, but now, history has revealed that even before him in 1912, there was a feature film of 22 min length, Shree Pundalik, made by Shree Ramchandra Gopal Torne of Maharashtra. Hiralal Sen started making films in Calcutta in 1898. Newspapers including the Statesman and Amritabazar Patrika claim that Sen photographed dramatic pieces such as Alibaba, Swarala, Bankimchandra from classical theatre in North Calcutta in collaboration with Amar Dutta. There are enough printed evidences to show that he made a film for C.K Sen's Jaba Kusum Hair Oil, documentaries on anti-malarial drugs and on the movement against the partition of Bengal. Anadinath Ghosh established Aurora and other studios. "If people of Bengal were exposed to the idea of film-making from the beginning of 20th century, then why on earth did we choose 2018 arbitrarily as the centennial year?" wondered Mukhopadhyay.
Jamshedji Framji Madan gave a shape to the film industry right from its inception to distribution. He gave the impetus of making feature films and produced Satyavadi Harishchandra in 1917 and Bilwamangal in 1919. But where are these films now? Hiralal Sen's celluloid got destroyed in a devastating fire near Hatibagan. National Film Archive of India has recently restored a section of Bilwamagal. There was also Dhiren Ganguly, who made a film called Bilet Pherot in 1921 where he mocked and ridiculed anglicised people. Devaki Kumar Basu and Pramathesh Barua brought concepts of editing, indoor photography and lighting.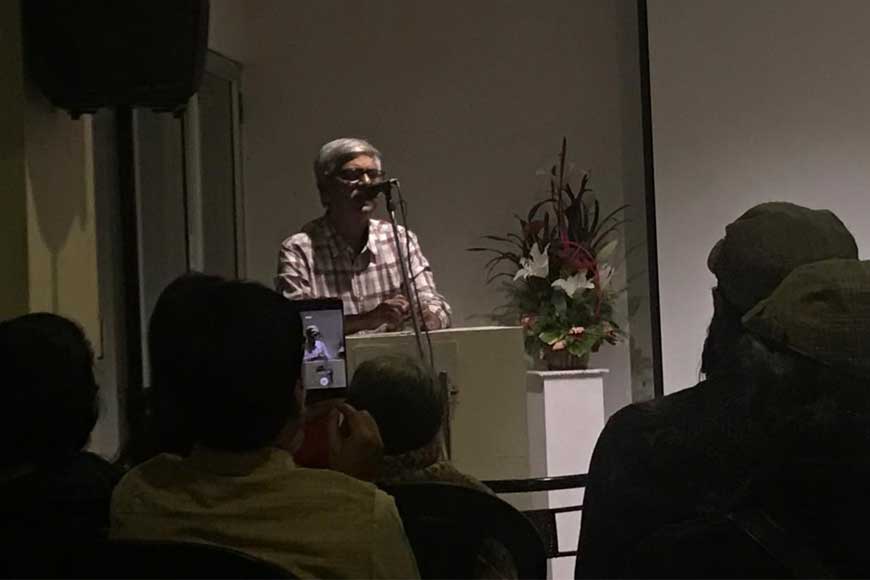 In 1931, after introduction of sound, Barua deployed proper indoor lighting like Hollywood. "You need to have a historical consciousness in order to develop a proper history of any institution, be it science, architecture or cinema. Bankim Chandra Chattopadhyay once lamented saying that we, in Bengal lack a complete historical sense. For many of us, cinema has just an entertainment factor so we do not give it its due importance. But in modern cultural studies, cinema is a manifestation of the social cartography."
If you are interested in an adda with world renowned photographer Kounteya Sinha today, do drop in at MAYA Art Space.
MAYA ART SPACE
Mohona, 329 Shanti Pally, Rajdanga at 6.30pm
Call: 9836069987