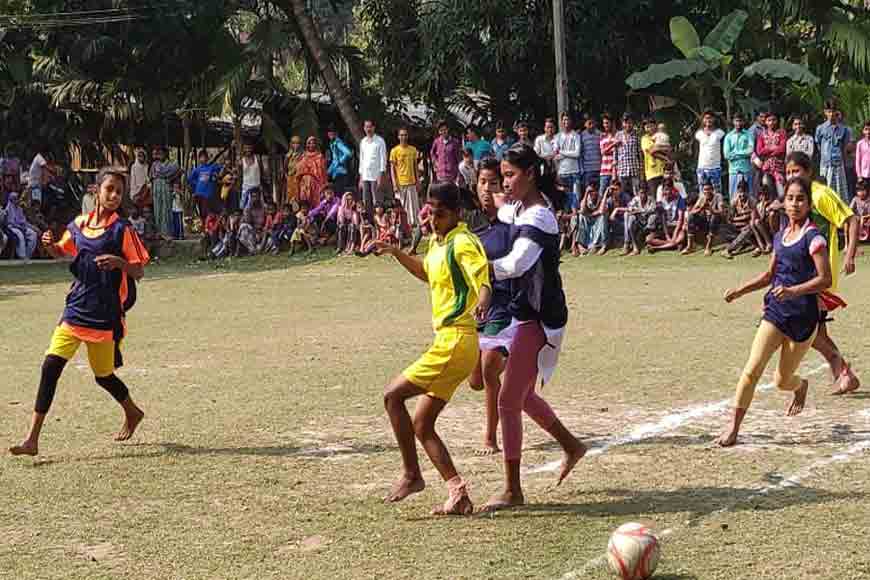 Jaynagar does not just come in the headlines for political fights. It also happens to have sent more than 350 girls of the marginalized communities, many of whom participated in the Magic Bus Football Tournament. When the rest of India is making a poor show in gender equality, with crime graph against women and female foeticide rampant, Bengal's Jaynagar block of South 24 Parganas, has sent its girls, many of whom would have been married off before 18, to participate in a gender equality rally and tournament. The football tournament definitely helped the girls to gain better confidence in a patriarchal society.
At the one-day UDDAN Jaynagar Girls' Football Tournament (UJGFT) with 350 adolescent girls from marginalised backgrounds rallying for gender equality, around 180 played an exciting game of football at the 'Milan Sangha' Club Ground.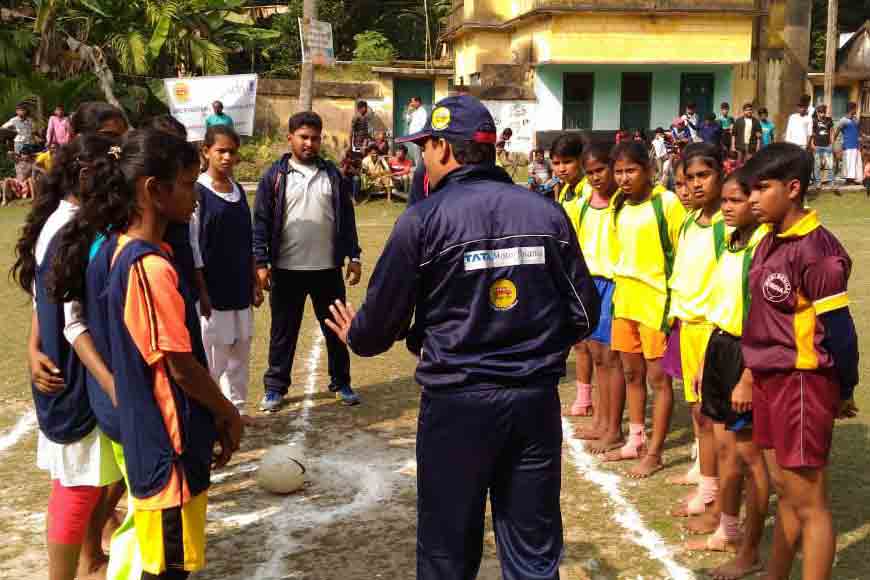 Girls came from communities and pockets in Jaynagar where they face multiple challenges every day and have to battle them out, including child marriage and gender discrimination. To address these issues, such programmes impart life skills to adolescent girls, ensuring their social, emotional and economic well-being. This programme will span 5 years and will impart life skills using Magic Bus' sports activity-based approach. The programme has received continuous support from Jaynagar District level authorities who understand the impact of creating self-sustaining communities.
At the event, Regional Director, Magic Bus, Sandhya Srinivasan said: "The football tournament serves as a platform to create equal opportunity and exposure to sports, for the adolescent girl. This approach enables a girl to become resilient and confident, ensuring she is able to fight all challenges she faces in her community. It is also an opportunity for the entire community to come together in support of their daughters through the universal game of football."
"Over the last few months, we have also successfully formed and developed Shakthi Vahini - an adolescent girl group who are addressing prevalent issues like early marriages in these areas. These groups are active and instrumental in stopping early marriages among their peer groups with the support of government and other NGO partners. So far, we have helped stop 20 child marriages in Jaynagar. Once we have ensured delayed marriage for these adolescent girls, we ensure they are re-enrolled in school and go on to complete secondary education," she added;