Kolkata's orthopaedic surgeon gets int'l award for music induced surgery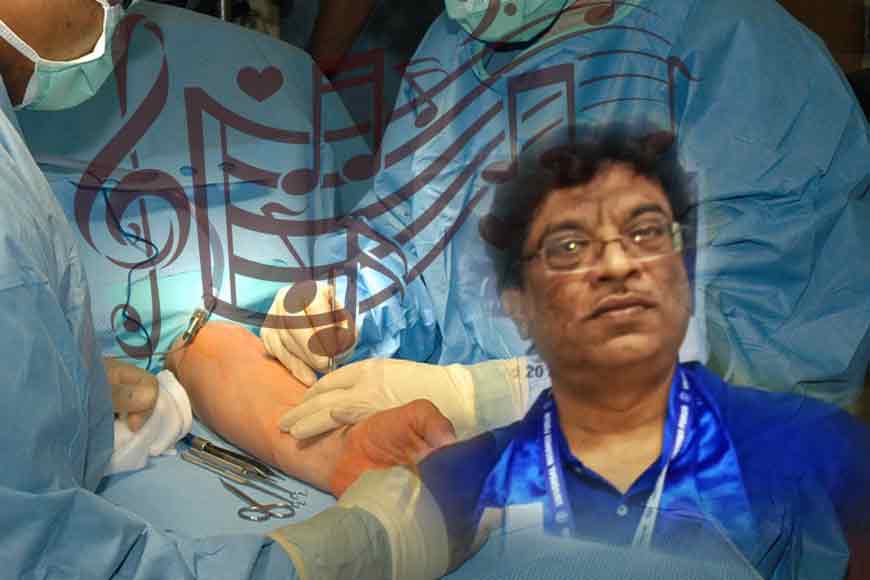 A difficult surgery is being performed on a patient's left arm. The patient is raising a storm with his right hand on an instrument called Darbuka. A marathon hip joint surgery on an 80-year-old cannot stop her from singing her heart out. Someone's leg is being operated on and he is playing on a flute. Yes, this is an operation theatre, where orthopaedic surgeon Dr Sumanta Thakur performs surgeries every day. He has created a revolution in the city's medical circuit by incorporating music therapy during surgery at his Baguihati Nursing Home, to reduce the fear and stress of patients undergoing the surgery. For his exceptional expertise and experiment, Dr Thakur received the prestigious URF Global Awards.
Dr Thakur believes one does not need to do 'full body anesthesia,' if the entire surgery is supported by mellifluous instrumental melodies and songs. Music has the capacity to influence the body's limbic system and increase the secretion of certain hormones which can reduce our pain or anxiety. He has already performed such operations on more than 100 patients. Some are given just a dash of 'local anesthesia or 'spinal anaesthesia,' as the rest is taken care of by music. According to Dr. Thakur, the positive effect of music is evident in 43 patients out of 50. Their blood pressure and pulse rate are more normal than a patient undergoing 'full anesthesia.' May be other doctors will also follow Dr Thakur's footsteps and use music therapy in their OT s too. Indeed a new musico-medical revolution!