13K Lotus flowers to be exported by Bankura farmers to London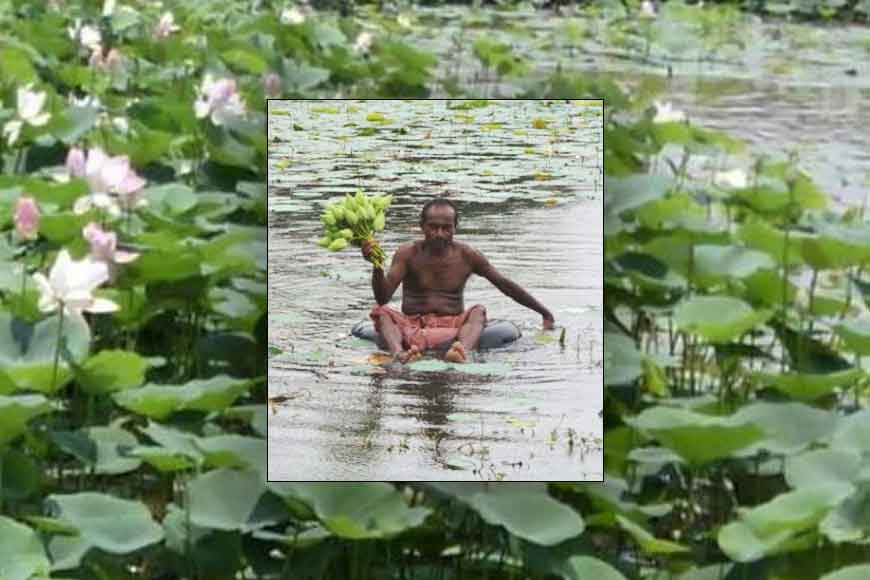 For the one who flips through the pages of history, you get to know how Lord Rama had performed Durga Puja during autumn, in contrary to the original puja rituals before going to war. To appease Devi Durga, he used 108 Neel Padma (blue lotuses) for the Puja. This ritual still continues in all parts of the world and hence the need for Lotuses skyrockets just prior to the Puja Season.
This year there is some good news for the farmers of Rarh Bengal, specially different blocks of Bankura where horticulture is being practised. Around 13,000 lotuses are travelling from these farms to London. One of the lotus farmers Rampada Das of Onda Block of Bankura has leased 40 bighas of marshy land where he has been harvesting lotuses. In Bengal these lotuses are sold at Rs 5-7 during Pujas but these very lotuses that are being exported to London are getting a price of Rs 10-12 per piece! That helps farmers to make huge profits this season. Not just pink, lotuses grown this year will also be white and yellow in colour. The district's waterbody maintenance authorities are also encouraging the farmers to grow flowers in a big way!