Model of rural Bengal in Kolkata's Eco Park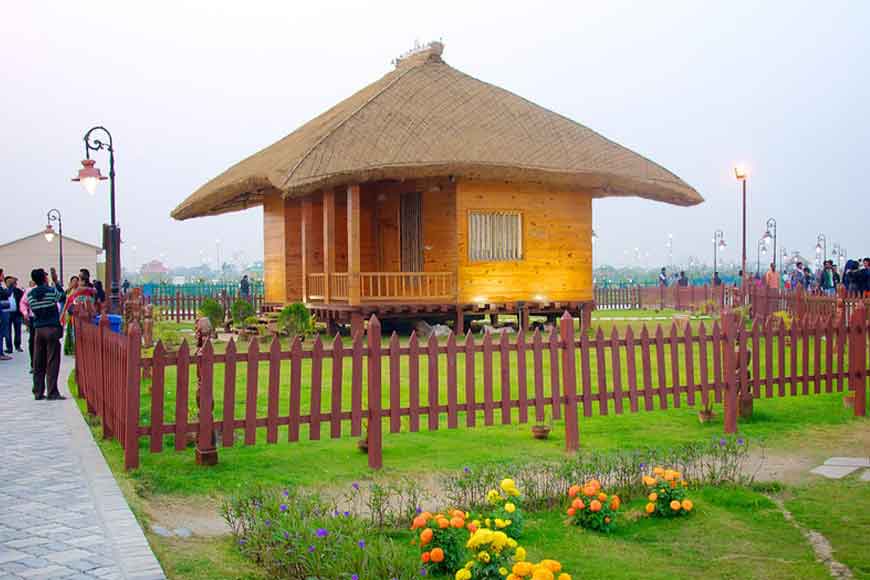 By the end of this year a model of rural Bengal is coming up on three acres of Eco Park in New Town. The village will house 40 huts that will be planned on the lines of traditional village homes. The project is the brain child of Bengal chief minister, Mamata Banerjee.
Not just huts, there will be a real paddy field and a restaurant in the shape of a tribal Dhamsha (an instrument like a drum). The village replica will also house a typical Tulsitala, for worship, a ratha and a palanquin to help the present generation know of their bygone era.