Musical parade at Kolkata Christmas Carnival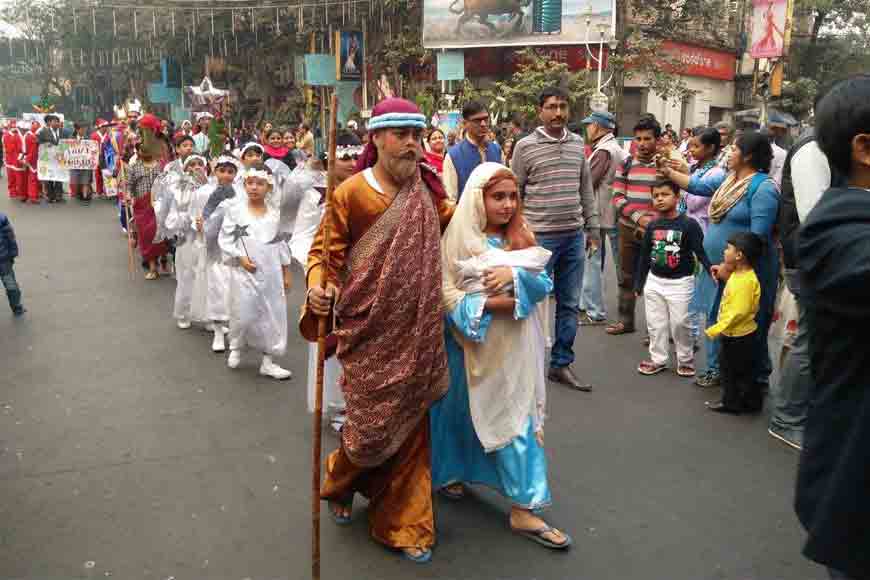 It's all colour and it's all fun! That's what Park Street will turn to, on 23rd December as hundreds of school children will parade down the busy thoroughfare celebrating the spirit of the season. This year around 22 schools are participating. Some well-known city schools such as South City International School, Loreto House, La Martiniere for Boys and Girls and many others are participating in this colourful parade.
The children have been given a choice to deck up as anything that goes with the mood of Christmas. They have to keep in mind the traditions and symbols of Christmas. The parade will start at 2 pm from Mayo Road and will reach Allen Park. Other than the children there may be few dignitaries such as Shane Calvert. The parade aims at involving people from all communities and not just Christians.Everyone should enjoy, and festivities are meant to be celebrated by all. Holiday season in Kolkata is thus a confluence, be it Christmas or Durga Puja, where people from different strata of life converge. We shall definitely view that same spirit at the Kolkata Christmas Carnival parade too. So, do not miss it! Be a part of it.