Nadia's govt school grows own vegetables and fish for mid-day meals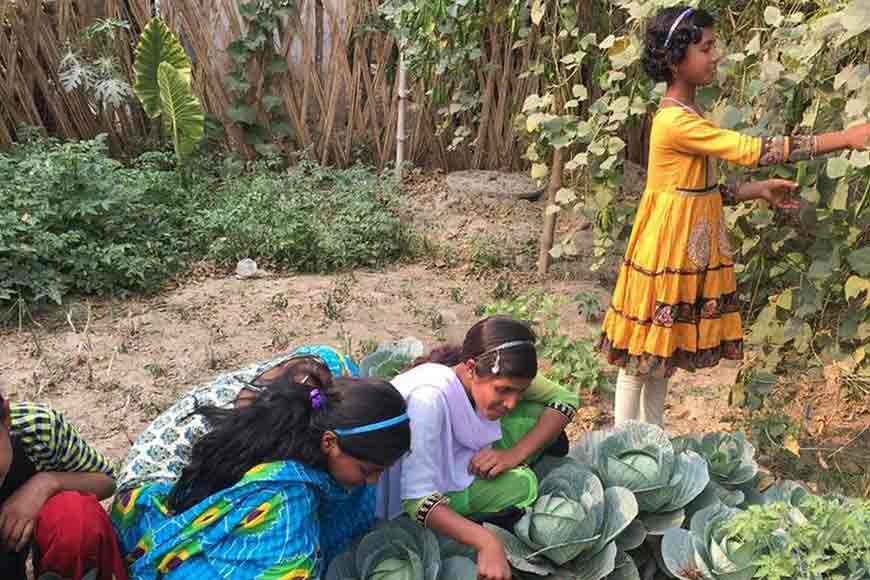 In an age when mid-day meals given to students of different government schools across the country have raised hue and cry for their lack of proper nutrition, one school in Nadia has set an example for sure. Not just an example, rather a solution as how to address the meal issues. Many a school have complained that the money provided for each child is not enough to provide an egg, let alone fish or meat to the students.
Keeping this in mind, Safiqul Islam, Headmaster of Nadia's Barnia Abhaynagar Vidyalaya took a different approach that would also meet the nutrition requirements of students at zero cost. He joined the school in 2011 and made students grow their own vegetables within the school premises. He also dug a small pond within the premises where pisciculture started. The vegetables grown by the school are used in the cooking of the mid-day meals and usually dishes like Singhi and Koi that are very rich in protein and iron are reared in the ponds. This helps in taking care of the protein deficiency that the mid-day meals were deficient in. The money the school receives is spent on soyabean and even once or twice a month meat meals for students.