NADIA TO ATLANTA! Bengal's idol makers cross seven seas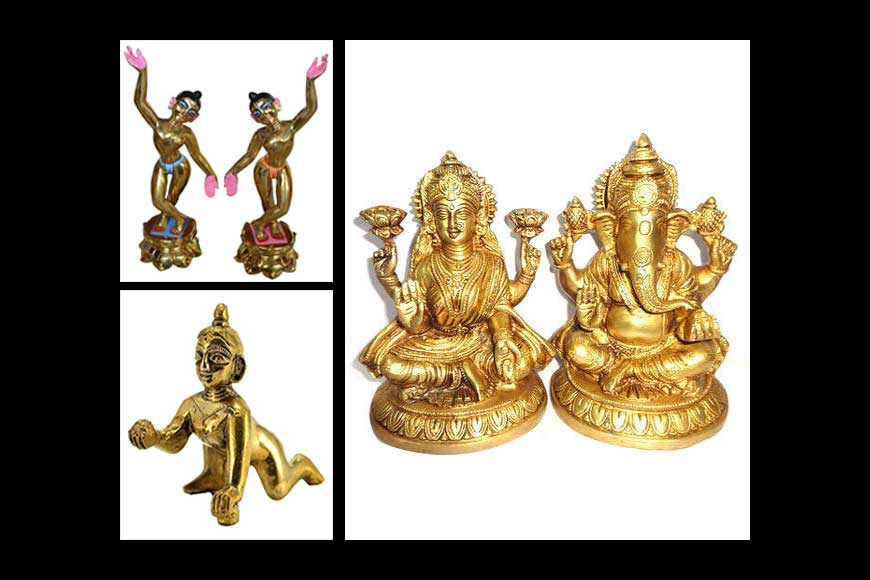 There was a time when fibre glass Durga idols made way to various cities of USA and Europe months before Durga Puja. Now villages in Nadia are churning out brass and bell-metal idols of Lakshmi and Ganesh that have found a big market in USA. These idols are first made as clay idols, just like artisans of Krishnanagar do for their terracotta idols. Then they are put in a cast mould and turned into metal idols.
The artistic skills of villagers of Nadia are such that they produce exquisite pieces and the perfect style on metals that are now in high demand. Usually NRIs pre-order these idols that are then shipped to different USA cities from the Kolkata port. This year even an 8ft tall Durga idol is being sent to Atlanta. Such business deals are helping the rural artisans earn in lakhs and to bring their creations to a global audience. We wish them more success.