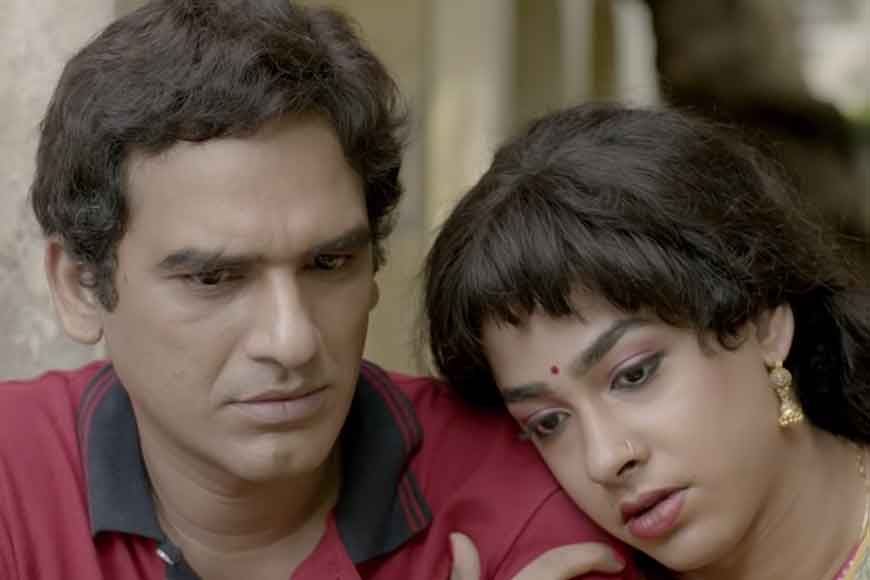 Some love do not get the scope of ending in hope. It turns out to die a violent end, just like Parimal's did. Parimalis a woman trapped in a man's body and cannot cope with the trauma of his truth being not accepted. Thus the boy, played by Riddhi Sen to perfection in Kaushik Ganguly's Nagarkirtan, runs away and starts living within a community of eunuchs.
Renamed as Puti among the new community, Parimal goes around traffic signals, collecting money for his survival, a scene often enacted in rea life at busy city intersections. But he dreams of a sex change and enjoy the woman that lies within him. He befriends Madhu (played by Ritwick Chakraborty), a delivery boy with a Chinese restaurant, with whom he falls in love. Madhu is a flautist and plays at kirtans. He makes it his life's mission to raise the money for Parimal's sex change operation.
What starts from here is an uncompromising love story of transgenders. And a love with a difference. Outstanding performances and one memorable sequence after another, makes Nagarkirtan, a film far ahead of Arekti Premer Golpo. Manabi Bandyopadhyay's induction as a real-life transgender who underwent the sex change, itself is extraordinary. Bandyopadhyay, India's first transgender college principal and Bengal's first transgender professor, plays herself in the film.
No wonder, the film bagged 4 National Awards already, with Riddhi Sen winning the award for Best Actor at the 65th National Film Awards in 2018. Ritwick on the other hand matched Riddhi's stupendous performance by making a man falling in love with a man more realistic than ever on Indian screen.
The climax played out at Nabadwip, home of Chaitanya Mahaprabhu, considered as an amalgamation of both Krishna and Radha within the same body, is somewhat brutal. But it also has a very strong social message. How the society even today views this love with a difference in the most perverse manner!