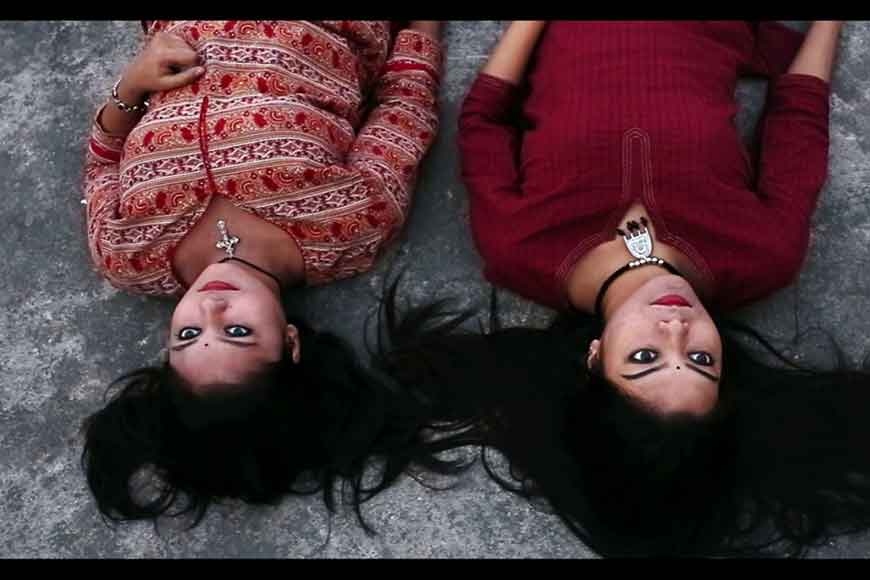 Amartya Bhattacharya is a techie of Infosys who also happens to be a National Award winning film-maker. But hardly any of us in Bengal know his name, for he has made more movies in Odia than in Bengali. He opens up his heart to GB on why he made a Bengali movie after so many years and his experiments with DSLR, his medium of shooting
• You are a National Award winning film-maker. But you primarily made Odia films despite being a Kolkata boy. What led you to make a Bengali film after long?
Bengali is my mother tongue. I've always wanted to make films in Bengali. In fact, I started with Bengali short films (Boba Mukhosh was my first). I won the National Award for my film Benaras - the unexplored attachments which was also in Bengali. But I had never been much featured in the Bengali media and hence many in Bengal have not even heard my name! I am posted in Odisha since 2010 in Infosys, and my Odia films have been greeted with a lot of warmth and respect. My friend from Odisha, Swastik Choudhury, who happens to be the producer and actor in most of my films, was the one who always stood by me and kept his faith in me. After making two Odia feature films which were screened at several international festivals around the world, I thought it's time I make a feature film in my mother tongue. The Kolkata that I was born and brought up in, is fast disappearing. I desperately wanted to capture 'My Kolkata' in my film before the city is completely dead in my eyes. I love the city, its people, its culture, and the indomitable passion that the city harnesses. A film in Kolkata is an intimate love affair. I may have reasons to grumble for what Kolkata has never given me, but after all, I love her too deeply!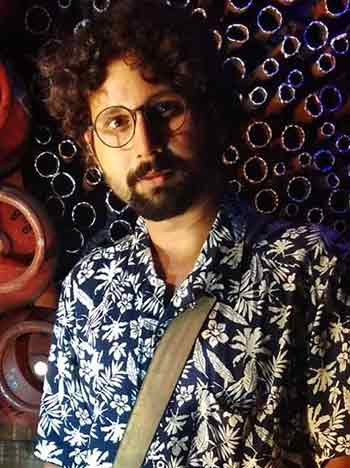 • Your film Runanubandha has been chosen by KIFF for screening. What does the title mean?
Runanubandha refers to attachments built because of memories that our bodies carry. Memories like genetic memory, evolutionary memory or memories of intimate physical contact. It is therefore a word which brings a sense of eternal connection, between parents and children or husband and wife or between lovers. Runanubandha is a spiritual word, which dates back to ancient times. Bengali is a modern language and has therefore not inherited the word for contemporary usage. Yet, the word exists in languages like Kannada, Marathi and many others. In Bengali, it would have perhaps sounded like Rinanubandha (Rin means debt, anu refers to a small proportion and bandha refers to an attachment), but I did not distort it considering that the word is kept alive even today as 'Runanubandha' in other languages. And yes, my film in International Competition section at KIFF means a lot to me. I have never attended KIFF, so I'm eagerly looking forward.
• How does it feel to see your movie being screened at an international forum in your hometown?
It's a special feeling. My earlier films have found their places at various prestigious festivals like IFFI (Indian Panorama last year), IFFK (Kerala), Cardiff, Dhaka, and various other festivals mainly in Europe and North America. Yet my films didn't get an opportunity to be screened at my hometown. I always had a wish to have my film shown in Kolkata. Glad that for Runanubandha, we are having the world premiere at KIFF.
• Your film mixes science with metaphysical and psychological elements. How far you think such movies can be successful commercially?
My films can be very successful commercially, if they are fairly projected. And this I am saying with conviction, provided media supports film-makers like us. We cannot spend huge money in promotion. If media comes forward to passionately write about films like Runanubandha, there is no reason why it can't challenge the mainstream film arena. My films will take you on a ride that you've never experienced before, provided they reach to viewers which is possible only through marketing.
• Your other film Khyanikaa is making it to a prestigious film festival of Mexico. Some words on that film?
Khyanikaa is a very different kind of a film as compared to Runanubandha. It is a satire, with metaphors that are intense, yet tied closely to elements of humour. The film has been appreciated greatly wherever it was screened. The film will have its Mexican premiere later this month, and I'm sure people in Mexico will love it too.
• You shot the above film on DSLR. How did you make it possible?
I shot all my films on DSLR. I'm perhaps the only one to win a National Award for Best Cinematography and several other International awards as a cinematographer by shooting with an entry-level DSLR like Canon 550D. Runanubandha and Khyanikaa are shot with Canon 6d. Many people feel that I shouldn't disclose the gadgets I use, since it can impact the viewers' perception adversely. But I feel I should. What I'm trying to say is art is not in any gadget. A film is not made in any camera or any editing software. It's made in the mind of a filmmaker. In this technology-obsessed world, we tend to forget that it's ultimately humans who drive a machine. Initially it was the lack of funds that forced me to make films with DSLR, but now I've made it my niche. Limitations force you to be creative, and so limitations aren't as bad as people feel they are.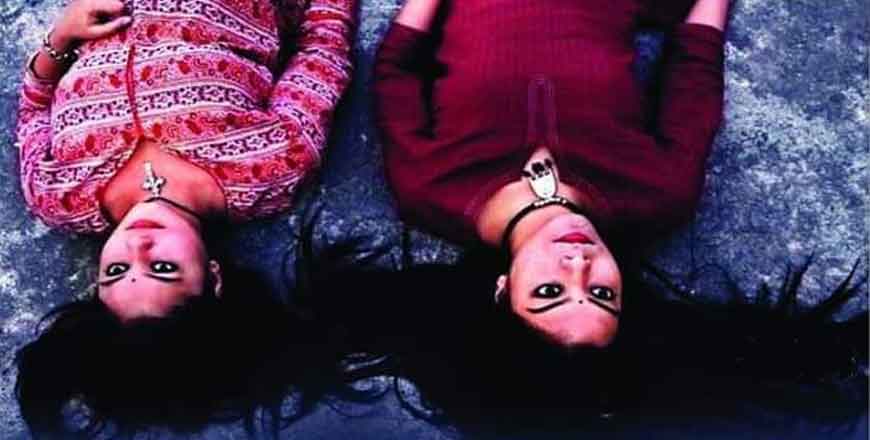 • Any future plans? And any message for KIFF?
I'm making another feature film, this time in Odia. I'll soon make another feature film in Bengali. I just hope and wish, people support me. I would like to thank KIFF for making my first Bengali feature film's journey start on a memorable note. Time will tell how badly I'll fail or how smoothly I'll pass, but 24th KIFF will always be a very important stepping stone for me and my film.