On International Women's Day tale of a different 'Kanyadaan'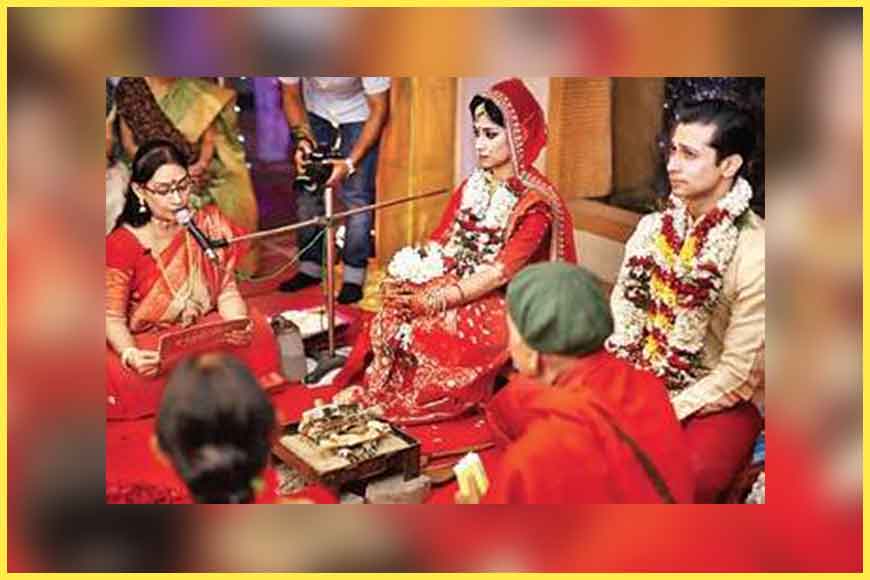 Times have changed but to our dismay many age-old rituals that reflect social patriarchy have remained unchanged. During the Vedic period, girls were married off even before they reached puberty. This was the time when a ritual like 'Kanyadaan' was introduced where a female child was considered more of a commodity and passed on from the hands of the father to the husband, rather from one male to another. Even the word Kanyadyay grosto Pita or a father who considered a female child as a burden is no more relevant in the Indian society today, where women have come out doing all kinds of jobs shoulder to shoulder with men!
Recently, Bengal witnessed a revolutionary wedding where all patriarchal rituals were done away with. The entire ceremony was conducted by female purohits. The father refused to do a Kanyadaan because according to him, a daughter is certainly not a property who was to be given away. The wedding also mentioned the mother's name before the father's which breaks the norms of a conventional marriage that we come across in regular life.
A picture of the wedding was posted on social media which created quite a buzz among the netizens. The head priestess was identified by the netizens as a drama enthusiast and a professor of Sanskrit. Such a wedding was a much-needed change, shunning away age-old traditions. The bride simply refused to be reduced to the status of a gift. Yet again, this unconventional wedding encourages and inspires every girl to raise pertinent questions against superfluous and misogynistic rituals and speak for ourselves, without caring about fitting into the archetype of a 'moral bride.'