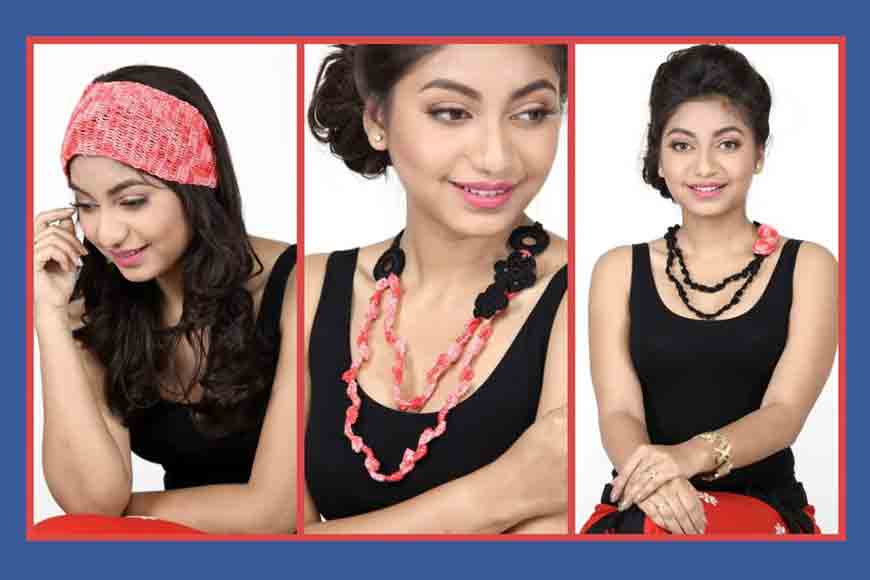 • At what age did you start your creative journey?
I launched the online Twirl store in September 2017. The state of my own wardrobe and that of my friends and family triggered the starting of the clothing store. I felt there must be a better use for all clothing we don't use anymore and there must be a smarter way to keep shopping, without overcrowding one's wardrobe.
• What was your mission?
Twirl started with a simple mission:To minimise cloth wastage and benefit both society and environment.
• Who/what had inspired you in this mission?
The inspiration for Twirl comes from a desire to move shopping from linear consumption and make it a sustainable circle.So, we say: If you have unwanted clothes in your wardrobe, send them to Twirl and we will reward you with points to buy new products from us. And with all the things you send to Twirl, we either donate to the needy through regular donation drives or upscale it as a fabric to be reused.
• Being a mother, how do you multi-task?
Yes, I am a mother of two young kids. But the belief that Twirl.store is the future of sustainable fashion, makes me manage time for both work and family.
• What kind of products do you make?
Twirl.store is an online boutique where designer, limited edition products are sold. In fact, Twirl products are primarily handcrafted.The entire range of ladies'Indo-western garments and accessories are available. We have also launched home/office decor and gift items.Most of our products are made using upscale fabrics, thereby conserving environmental resources.
• How is the market for your products?
Twirl products are unique due to their designs and because they are made of upscaled fabrics. So, they make our customers look distinct and stand out in the crowd. This makes us popular with the young, image-conscious, fashionistas. Also, being an online site-it is convenient for working professionals to shop from us.
• Does Kolkata and Bengal have a good market for your products? Do you plan to diversify?
Twirl.store is a revolution, which started from Kolkata. Kolkata, and Bengal, have always welcomed new ideas. And that is the reason the concept of Twirl has found appreciation among renowned celebrities like Kaushiki Chakraborty, individuals and even corporates.
As www.twirl.store is an online store with free shipping across India, we are trying to reach out to maximum people across the country.
• What are your future plans?
Our aim is to spread the message of Twirl as much as possible so that more people join in this movement to reduce cloth wastage.