Paramita of Birbhum fought poverty to win gold at World Karate Champs.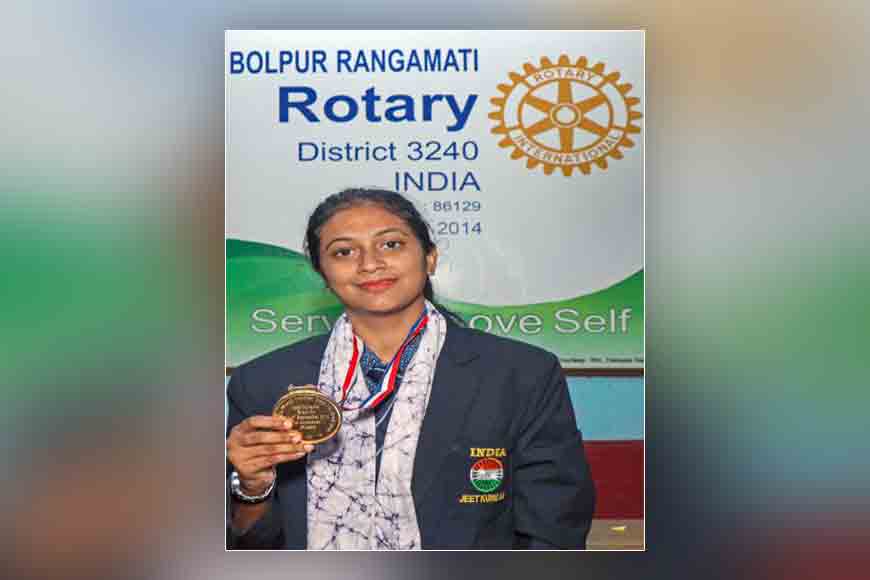 Paramita is excited after returning to India from Moscow. And she beamed showing her gold medal that she won by sheer grit and determination at the World Karate Championship held in Russia. Her parents are happy too but apprehensive that she might not be able to make it to the Olympics because they have no money to fund her trip.
Paramita's parents come from a meagre middle-class background. Raised in Birbhum, Paramita always had the grit to give her best. She trained in a local karate club and her parents took loans from friends and family to send her abroad. Their daughter has not only made the parents proud but the whole of India. And obviously she looks forward to join Olympics and Asian Games. Though her parents do not know how? They are already under a loan burden and cannot pay more. Will the government come forward to fund this girl. After all she defeated participants from 12 different countries of the world and won a gold medal!