Student Rupam from Chandannagar wins National Award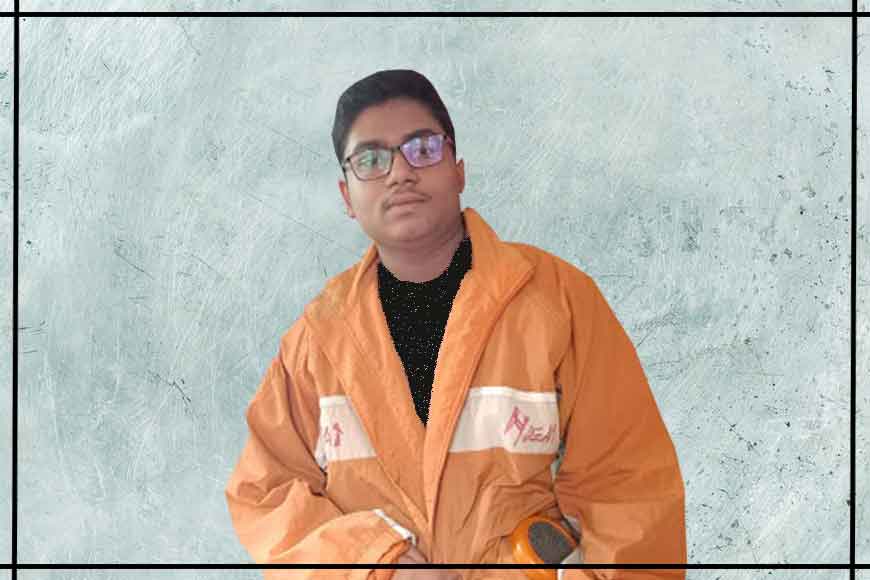 Rupam lost his grandfather, Rabindranath Ghosh when he was just fourteen years old. He had suffered from sunstroke. This death of a loved one had a deep impact on the vulnerable mind of a child and turned into a scar that would lead the child to invent a cooling jacket! Rupam was hell bent to save people, especially those exposed directly to summer heat like field farmers from the scorching summers. The scars that were inflicted on him by life at an early age enabled him to discover something which would be a boon to human life ---- 'Beat the Heat Cooling Jacket.' This unique discovery earned Rupam a National Award and he has also got a patent for the creation.
Rupam is a resident of Chandannagore and always had an intense love for science since childhood. Time and again, he has surprised everyone with his innovative ideas. He made the cooling jacket after his secondary exams and got worldwide recognition. The jacket has unique characteristics and mechanism of operation. There are three fans inside ---- two in front and one at the back. The fan in the front drives the body heat away. There is a 'Water Bubble System' at the back. The jacket is kept cold by the water bubbles created by the fan at the back wing. The entire system runs on small batteries. The lithium-oil battery is charged from the solar panel installed cap. The jacket also comes at just Rs2,500 when most other fancy jackets cost Rs 30-35,000. It is also lighter and can be cleaned easily. Rupam wants to create job opportunities by making more jackets.
Rupam is now an intern at the Mechanical Engineering Department of IIT. In his own words: "The idea dawned upon me after the demise of my grandfather. I have seen many people suffering because of the heat at the science exhibition in Chandigarh also