Saanjhbaati brings Soumitro Chatterjee and Dev on the same screen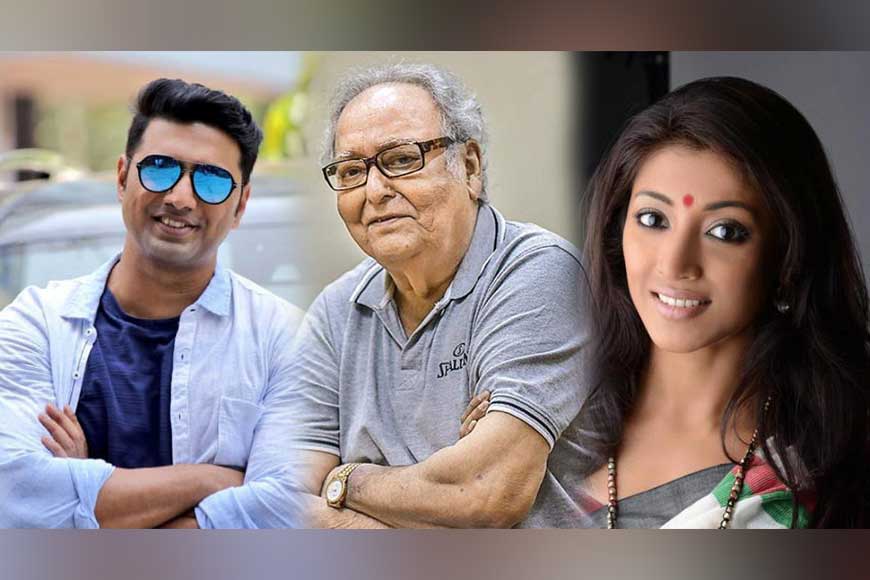 Director duo Lina Bandopadhyay and Saibal Banerjee are all set to work on their next project 'Saanjhbaati'. Saanjhbati will break the stereotype of relationships and offer a whole new perspective to the way we look at it. The cast of the film has recently been revealed. Paoli Dam, Arpita Chattopadhyay and Dev will be playing important characters in the film. Lily Chakraborty is the central protagonist of the film, playing the role of an old woman who lives all by herself and has no one to fall back on, except a girl who takes care of her as an attendant. There is also a boy who is shy and gives additional care. The boy refuses to come out of his shell. Saanjhbaati deals with the dynamics of a relationship which is formed during the fag end of the journey called life.
This is the first time when Soumitra Chatterjee and Dev will be seen together on screen. The shooting will begin from the middle of June. The character that Dev plays will be completely different from those he has played before. Dev will be seen in the role of a simple boy devoid of any complications who gets to meet Paoli after he lands up in the city. Hopefully, Saanjhbhati will live up to the expectations and weave a sublime relationship drama, those are fading fast these days.