Should we immerse idols in artificial tanks?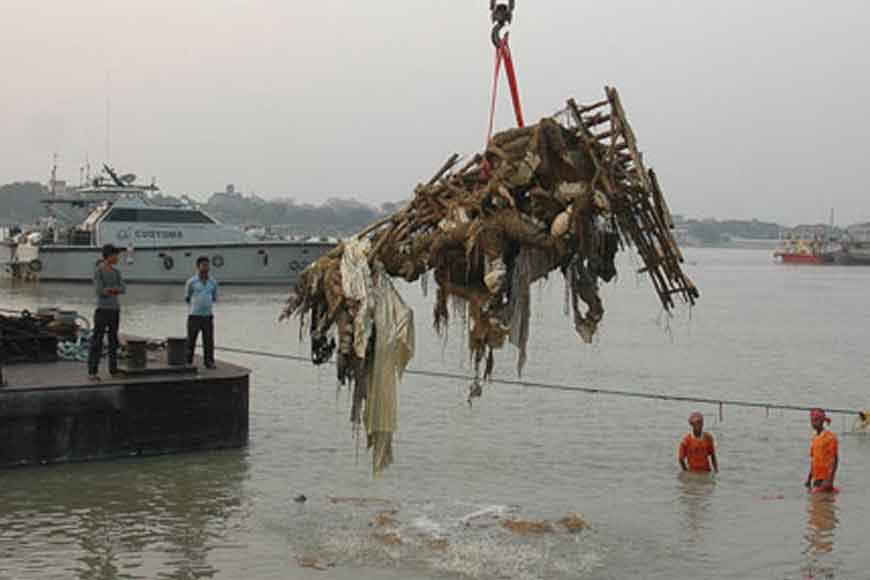 Kolkata and Howrah can take lessons next year from cities like Gurgaon, Delhi and Mumbai on idol immersion. These cities have adopted a unique way to immerse idols in artificially made water tanks at various spots to spare the rivers from taking the pollution load of idol immersion. Though Durga Puja committees in Bengal have often introduced environment as their theme, but when it comes to immersion, they have hardly ever thought of innovative ways to curb water pollution.
KMC had a proposal of constructing a water tank near DoiGhat, but it never happened. However, some Kali pujas this year might be using water spray to melt the clay idols instead of immersing them in the river.