South Asia's biggest floating solar power plant in Bengal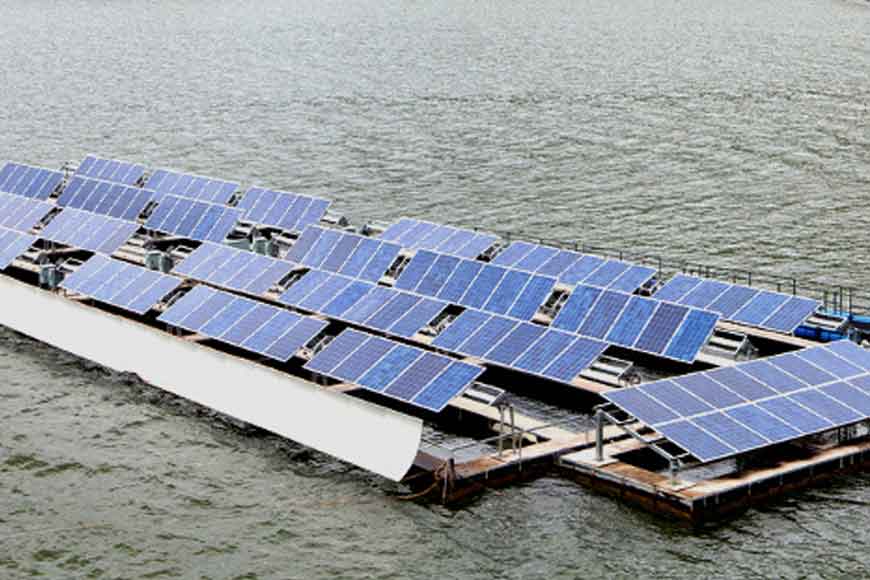 The world is moving towards sustainable energy resources in an age when the non-renewables resources like coal and petroleum are fast depleting. Keeping this in mind, solar energy has proved to be a big success in a tropical nation like India. Bengal is now set to get South Asia's biggest floating solar plant. This 500MW plant is likely to attract an investment of Rs 25,000 crore. The plant will be built on the Kansabati River. The Germen-government owned firm KfW Bankengruppe, based in Frankfurt will be funding the project. They had met Chief Minister Mamata Banerjee during her 2018 Germany tour.
Other than this phenomenal floating plant, it is believed that the German company will invest an additional Rs 1000 crore to build another 200MW ground mounting solar plant. The floating plant technology helps build power plants on still waters of rivers. Such plants will not only help Bengal generate more 'green' power which is renewable, but will also ensure a boost to the industrial dream of Bengal through direct foreign investment.