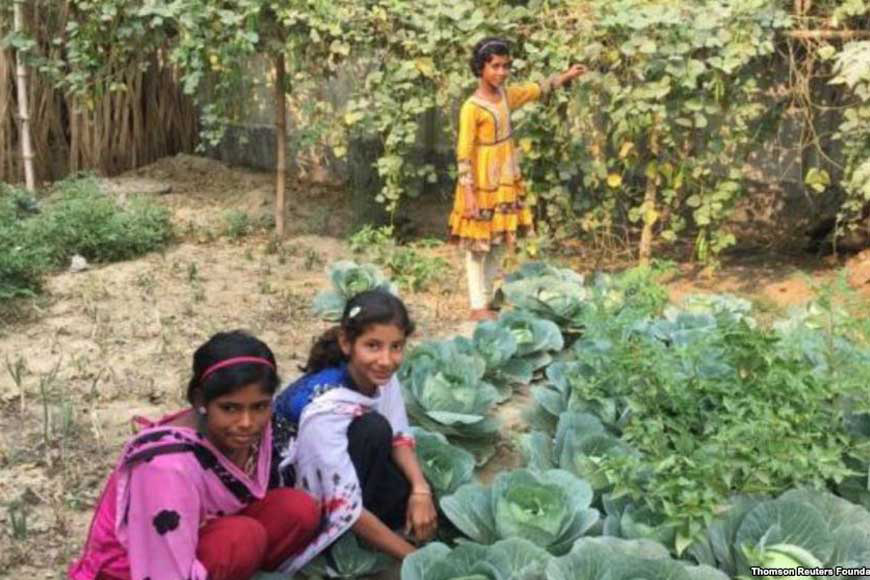 Take this scene out of Vivekananda Vidyalaya, Dum Dum. Rows of kids having their mid-day meals. Do you find anything new in it? Apparently no, as most schools across the state serve free meals to their students. But if you probe, you will realise that Vivekananda Vidyalaya along with ten more schools in Keshtopur, Baguihati and New Town area are growing their own vegetables that go into their mid-day meals!
Isn't that inspiring and cost-effective? Vegetables are being cultivated in organic way on the terrace of these schools and added to the daily supply for mid-day meals. Students themselves tend to the plants, which help them learn more about environmental conservation. It's a hands on experience indeed. Some of the vegetables cultivated are parwal, cauliflower, spinach, cabbage. Vegetables that are in excess are also sold in the market, that adds to the income of the schools. But the credit for this whole show indeed goes to the students of the schools who have shown enough enthusiasm to grow their own pesticide and chemical-free vegetables along with practical lessons on environmental awareness. The extra income some of the schools are earning by selling the vegetables is used for the renovation and maintenance of the school buildings.
Incidentally, these schools were requested by the local working committee to start off such self-sustaining projects. Ten schools took up this proposal to grow vegetables in an organic way. A committee was formed which included the students of Dum Dum Sarbada Vidyamandir, Dum Dum Vivekananda Vidyalaya, Jyangra Adarsha Vidyalaya, Chandraberia primary School and Rajarhat Shiksha Niketan for Girls. The students are also very happy to cultivate vegetables on their land. Theproject is running successfully in Dum Dum Vivekananda School. Such initiativesare helping students to learn about agriculture, new plants and also how to protect the environment.