This poll season Didi Jhalmuri and Modi Rosogolla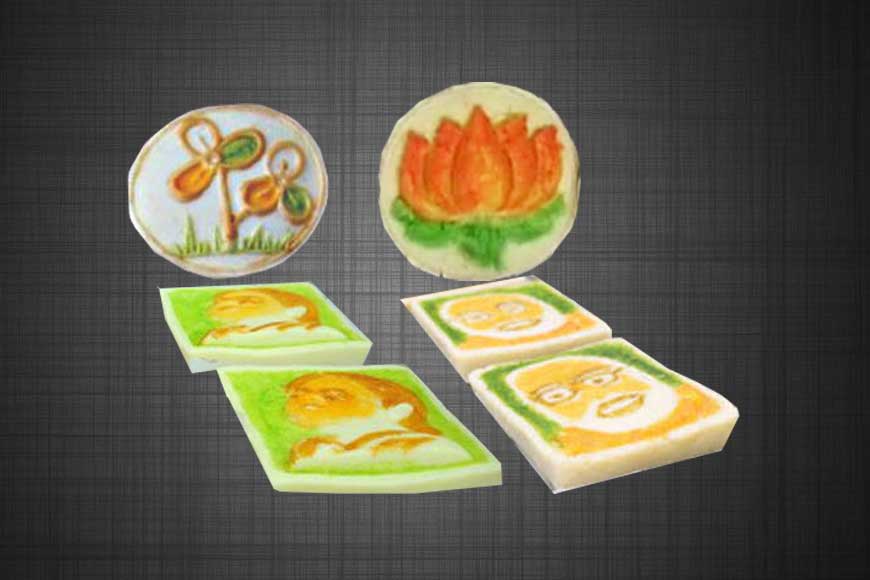 Just imagine gorging on Didi jhalmuri or even savouring Modi Rosogolla. How about having a bite of a Sandesh laced with your favourite party logo on it? Well, if Kolkata has witnessed football fever on its famous sweets, this time poll mania seems to have caught on! Many of the city's eateries are offering a range of poll special delicacies. Its an exciting platter on the regular menu of many confectionaries.
Keeping in mind West Bengal chief minister Mamata Banerjee's love for jhalmuri, some restaurants and coffee shops are offering Didi Jhalmuri with green tea. A bowl of such jhalmuri costs Rs 25 and for fish lovers there is also Didi Fish Fry. While, famous sweet shops like Balaram Mullick and Radharaman Mullick and famous Shibani Sweets of Sodepur are offering Sandesh with party symbols. Balaram has also come up with TMC and BJP Rosogollas. TMC rosogollas are green with raw mango flavour while the BJP ones are orange with lemon flavour. While, some shops are also coming up with kheer-made statues of Mamata Banerjee and Narendra Modi. Surprisingly, there is a huge demand for such sweets, with a tray selling for Rs 800-2,000. After all, the poll fever has caught up!