Train to Bangladesh! Launch of Benapole Express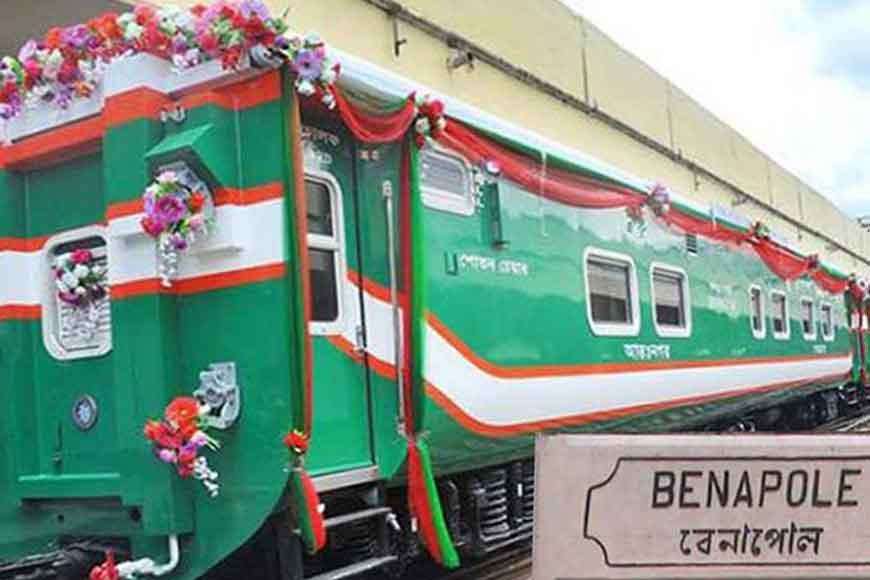 Travelling to Bangladesh will now turn easier with recently launched Benapole Express. People from West Bengal can cross the Petrapole border and avail the intercity train, Benapole Express connecting Dhaka with Benapole. Passengers will have to pay 10 percent extra more than the original rent for the non-stop facility. According to the currency of Bangladesh, the cost of tickets of Shovan chairs is Rs 534 while the cost of chair cars tickets is Rs 1014. The cost of AC seats for Rs 1213 while the air-conditioned cabins cost Rs 1869. The train will also be equipped with food and catering services. The Benapole Express has 896 seats in 12 compartments. The coaches have been procured from Indonesia.
Benapole Express will depart Benapole station at 1:15 pm and reach Dhaka at 9pm. The train will depart Dhaka for Beanpole at 12.40am and reach the destination at 8:45pm. Benapole Express will reduce the existing travel time by one hour and 15 minutes.