City's underprivileged children enjoy travelling book fair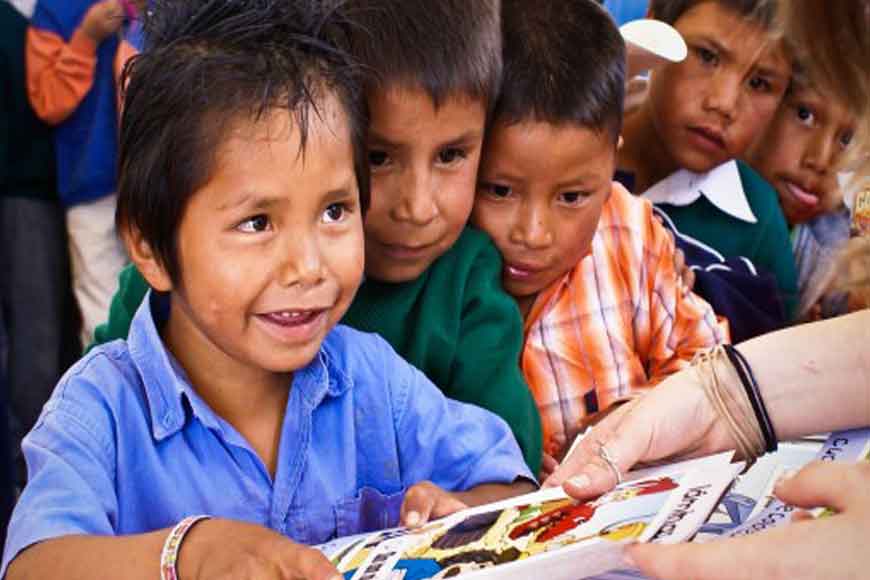 A unique book fair comes to Kolkata, where buyers do not visit stalls, but books come to their doorstep, to be read and relished. Not just that, this travelling book fair goes to underprivileged children of NGO run city schools to encourage their love for books. Brought to the city by citizen's group Smiles and Spirits, this book fair has already visited schools like Jai Hind Aboitonik School of Tollygunge, and Hamari Muskan in Bowbazar.
At the first go there were almost 700 story books donated by citizens and organisations, including those of authors like Premendra Mitra, Sanjib Chattopadhyay, Bibhutibhishan Bandopadhyay, Indira Devi and many more. Each fair also has story telling sessions.