Trio at Eden Gardens next month? Mamata, Modi and Hasina!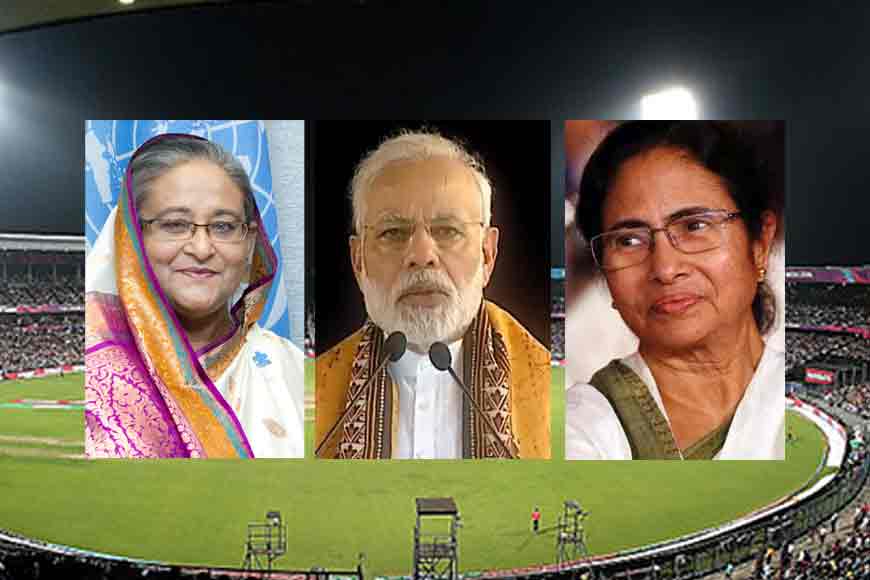 Sheikh Hasina, Prime Minister of Bangladesh has accepted the invitation to be at the Eden Gardens 2nd Test between India and Bangladesh next month. The invite was sent by Cricket Association of Bengal (CAB). The match is to be held at the iconic Kolkata stadium on 22nd November and other than the excitement on the side-lines of the match, what is even more significant is the presence of 3 political stalwarts at the cricket ground.
Yes, we are speaking of Mamata, Modi and Hasina. The last time the trip attended such an event together was way back in 2018 in Santiniketan. CAB President Sourav Ganguly in a press meet said they have extended invitations to both Indian Prime Minister Modi and CM Mamata Banerjee and in all possibilities all three will be present on the first day of the Indo-Bangladesh match. Will then the difficulties of Teesta Water Dispute be solved at last along the side-lines of a cricket match?