Visva Bharati brings back Tagore's Sajano Sansar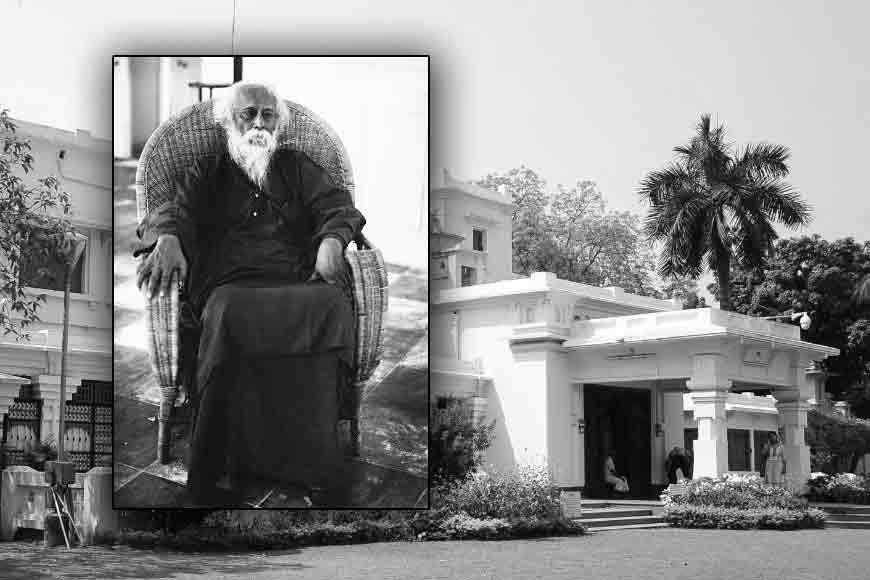 Rabindranath Tagore's Sajano Sansar is back to Udayan. The Visva Bharati authorities have recently brought out on display several furniture pieces used by Tagore, that were so long gathering dust. From Bengali New Year, they are being showcased in such a manner that people get to know exactly how the rooms looked when Tagore was alive. The way he used his favourite reclining chair, the cupboard and tool are all demonstrated. Not just furniture, Udayan is also showcasing the utensils in which the poet had his daily meals.
Among the various houses that Tagore built on the campus and took turns to stay, Udayan happens to be one house where he stayed for the longest. The year was 1941. Tagore was ill and was lying on his sick bed. The Ashramites and students of Patha Bhavan and Visva Bharati celebrated Tagore's birthday in front of Udayan where he was staying then.The poet lay on his favourite arm chair and watched the show. Kshitimohan Sen had recited Tagore's Sabhyatar Sankat as the poet was too weak and frail to recite it himself. These historical events and the exact locations within and outside Udayan where it took place is mentioned now. So, any visitor who will visit Udayan will now get a chance to relive those events and moments. Even the chair where Tagore sat and accepted the Bharat Bhaskar title sent by Prince Brajendra Kishore Dev Barman of Tripura is also on display. Every time Tagore sat on his arm chair, he kept a tool by his side. That tool is also placed in the right location. So, do not forget to visit Udayan the next time you are at Santiniketan.