Viswa Bharati brings back the lost glory of Panchabati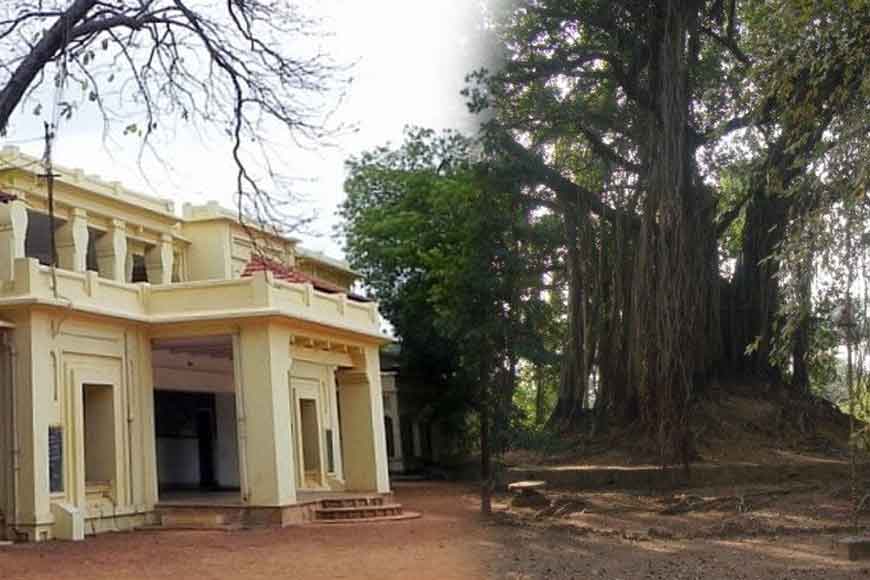 Ponchishe baisakh has a special place our hearts, this is the day when Rabindranath Tagore, the man who rules the hearts of the majority of Bengalis was born. Vishwa Bharati, the university founded by Tagore as the melting pot of students who flocked from across the globe has now come up with a special initiative to commemorate this day. The birth anniversary of Tagore was decided to be celebrated with grandeur under the initiative of Bidhushekhar Shastri. The establishment of Panchabati was a primary part of this festivity. Rabindranath had planted five trees on his own in the northwestern part of the Uttarayan complex. This legendary Panchabati was reinstated recently and has been opened for tourists.
According to sources, on his 65th birthday, Tagore had planted five trees – a banyan, an ashvattha (sacred fig), bael, amlaki and ashok tree. Later, the trees had been covered by a thick forest of other trees and could not be identified separately. Recently, these five trees and their surroundings have been restored and the area cleaned up. Director of Rabindra Bhavan, Amal Pal, Neelanjan Bandyopadhyay, curator Pradip Kumar Mandal, Chanchal Hazra and others were involved in bringing back the lost heritage of Panchabati.