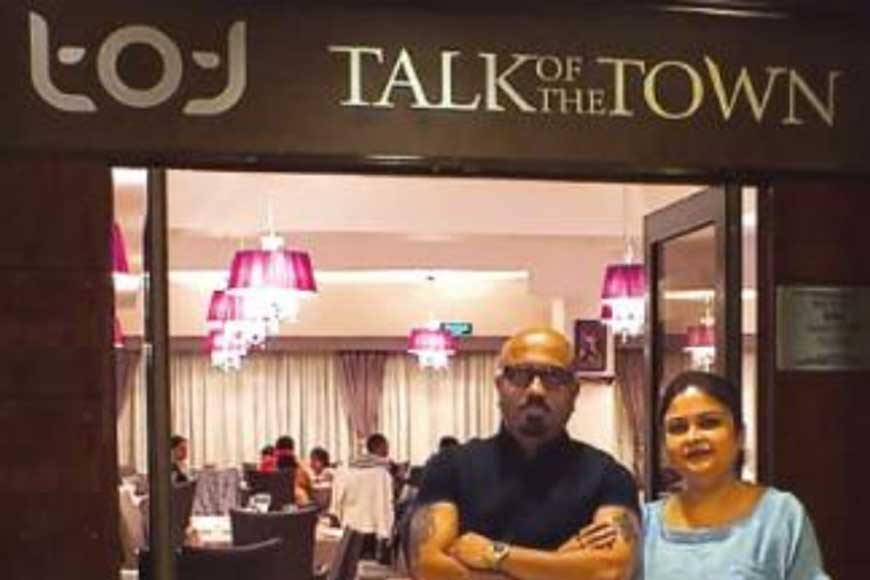 Imagine watching World Cup Football, sitting in a quiet restaurant in Russia, having a quintessential Bengali meal of daal-bhaat (rice and pulses), machher jhol or korma (fish delicacy), keema singara and pappad, rounding it off with Bengali sweets. Well we call this watching World Cup, Bengali style, sitting in the land of the erstwhile Tsars, or should we say Communist Russia?
Thanks to two from Kolkata, Pradyot Mukherjee from Raja Bagan and Sumana Mukherjee from Khidderpore, this dream might come true. As many Bengalis from Kolkata, popularly known as the Mecca of Indian Football, are travelling to Moscow to watch the World Cup, the Mukherjees in Russia are all geared up at their restaurants in posh localities of Moscow to feed the 'Bangali' and other Indian spectators, Bengali style. But how did the duo land up in Moscow?
Pradyot Mukherjee had gone to the Tula State University of Moscow to study engineering. It was a time when Soviet Russia was still intact and was undergoing political turmoil. But Pradyot fell in love with Tula, popularly known as the birthplace of famous Russian author, Leo Tolstoy. After completing his studies, he took a bold step and decided to start his own business on Russian soil. He started as a dealer of a multi-national company and by 2001 when he married Sumana, they were confident in starting their own business.
But starting or sustaining a business in Russia is no cake-walk. In 2012 they opened 'Talk of the Town' and a year later 'Fusion Plaza.'Both these restaurants were an instant hit. This year, with the Russian city hosting the World Cup Football, this duo from Bengal are ready with their special Bengali and Indian menu cards to satiate the hunger of Indian and Bengali fans, who have landed in Russia to watch the World Cup. Interestingly, despite living in Russia for 27 years, the Mukherjees haven't forgotten their roots. They come to Kolkata every year at least thrice and not just that, they haven't taken up Russian citizenship. As Sumana puts in: "We can never forget or abandon our roots. Our prime aim is to build a 'City of Joy' within Russian."Their endeavour to bring Bengal on the world map strikes another chord during Durga Puja when they arrange one of the largest pujas of Moscow, where even Russians participate in the day-to-day puja preparations from Chandan baata (making sandal paste) to maala gantha (weaving the garland).
But thustime round, they will celebrate the soccer fever Bangali style!