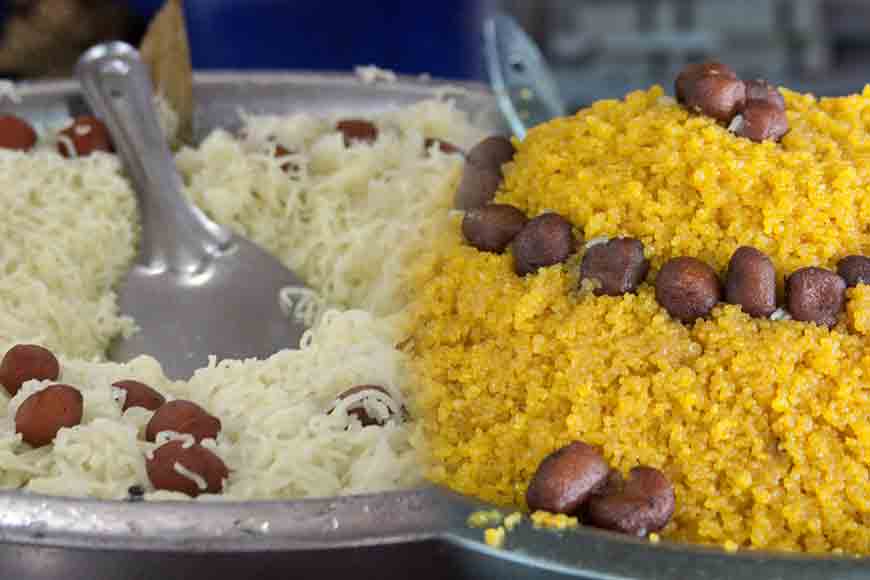 Jubilation and celebration continues across the state, as Bengal clenched the GI tag for Rosogolla. But what is GI and why this sudden need for the tag? The Geographical Indications of Goods (Registration and Protection) Act, 1999 (GI Act) is a sui generis Act of the Parliament of India for protection of geographical indications in India. India, as a member of WTO (World Trade Organization), enacted the Act and GI tag ensures that none other than those registered as authorised users (or at least those residing inside the geographic territory) are allowed to use the popular product name.
The GI registry — a wing of India's Intellectual Property Office — is a patent name, logo and signage assigned to brand certain products with the designation of a specific geographical location (e.g. a town, region, or country) that is its place of origin. It can act as a certification that the product possesses certain qualities, is made according to traditional methods and hence enjoys a reputation that is essentially attributable to its geographical origin. The GI tag is an indication which is definite to a geographical territory. It is used for agricultural, natural and manufactured goods.
To obtain a GI tag, the claimant needs to file an application in the office of the controller-general of patents, designs and trademarks. A consultative group on the product for which a GI tag has been sought meets to discuss the merits of the application. If the panel is satisfied with the information, the application is 'advertised' in the geographical indications journal. If anyone has any objection to it, the individual, organisation or state has four months to counter the application. The product automatically gets the GI tag after four months, provided nobody has challenged it. A certificate follows. A GI is registered for an initial period of 10 years, which may be renewed from time to time.
In case of 'Rosogolla', Odisha government claimed the product was invented in Puri in the 13th century. West Bengal contested the claim with records showing the delicacy was invented in Calcutta by confectioner Nobin Chandra Das in the 1860s. But Rosogolla is not the only Bangla product that had a GI tag. There are12 more, including Darjeeling tea, Santiniketan leather goods, mango varieties like Laxman Bhog, Himsagar and Fazli, Santipuri saree, Baluchari saree, Dhaniakhali saree, Nakshi Kantha, Joynagarer moa and even Bardhman's Sitabhog and Mihidana.
The GI tags help to popularize the regional dishes and sarees too. Just after Rosogolla got the GI tag, its sales has increased by 10-15% across the city. It is almost like Bengalis are celebrating the GI tagging of their favourite sweet. So, while some sweets like Mihidana and SitaBhog have silently been honoured with the tag, Rosogolla went for a celebration, because after all it was a battle, and Bengal won!