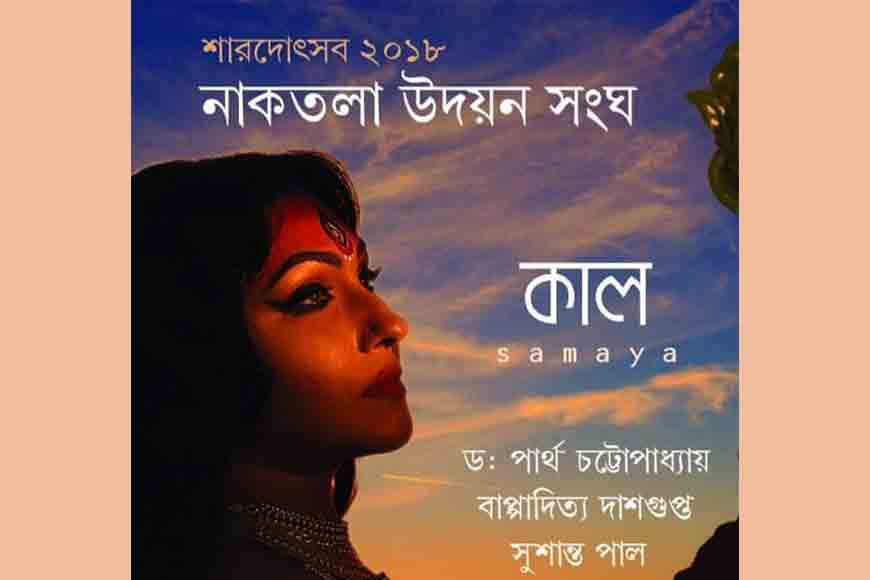 Naktala Udayan Sangha has been one of the most celebrated Durga Pujas of Kolkata in the recent past. This year well-known artist Susanta Pal has chosen a unique theme known as 'Kaal.'
Since 2005, Pal has been working for Naktala Udayan Sangha. According to him, "There is no set pattern for a work, rather a character can reflect a pattern." He started working for Pujo pandals in 1998. The way he looked at this gala event then, has completely changed now. He looks at it from a different perspective. The best part is Susanta Pal keeps changing his themes every year and that lends to the innovation. There is no similarity between his works in two successive years. His subject has a wide spectrum and he loves to focus on a particular subject holistically.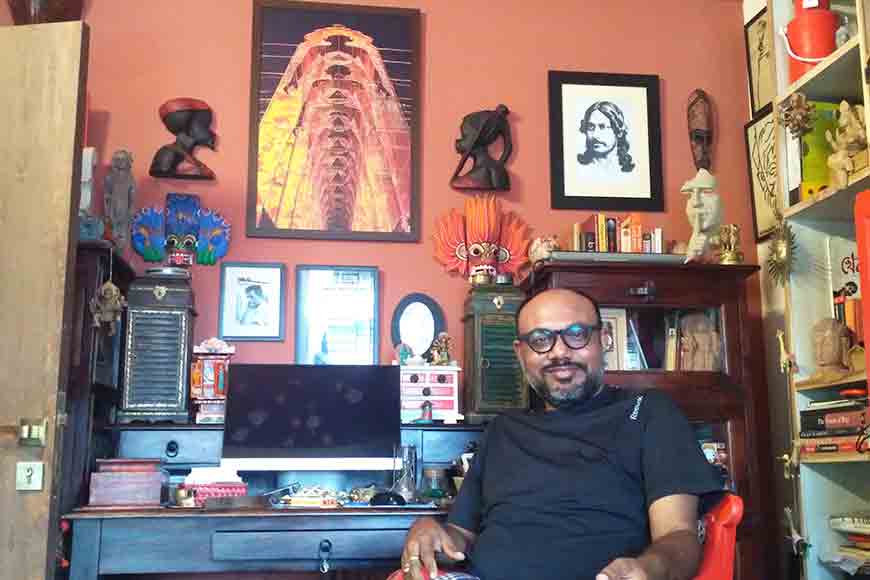 Each pujo has an image of its own. Pal loves working with those images. While creating a theme, Pal gives importance to the geographical location. Other than being the art designer for famous city pujo pandals, since 2003, Susanta Pal has also worked as a costume designer for each and every Rituporna Ghosh movie. He received the National Award for his work in Chokher Baali.
This year the theme for Naktala Udayan Sangha is Kaal or Time. Time is nothing but an illusion. "We assess time within an objective frame. If we consider time from sunrise to sunset, we name it as a single day. Sunset to sunrise, is a single night. But if one is made to sit in the darkness, he doesn't feel the passing of time in blank oblivion," says Pal. Similarly, there is a lot of difference between Kolkata of today and Kolkata 10 years back. Just as time is an ever-changing element, the city has also changed over the years. That is the central theme of Udayan Sangha. Pal is also ideating and creating a unique idol for Naktala, and he is helped by two young artists, Subrata and Kingshuk. Pal is also composing the theme music.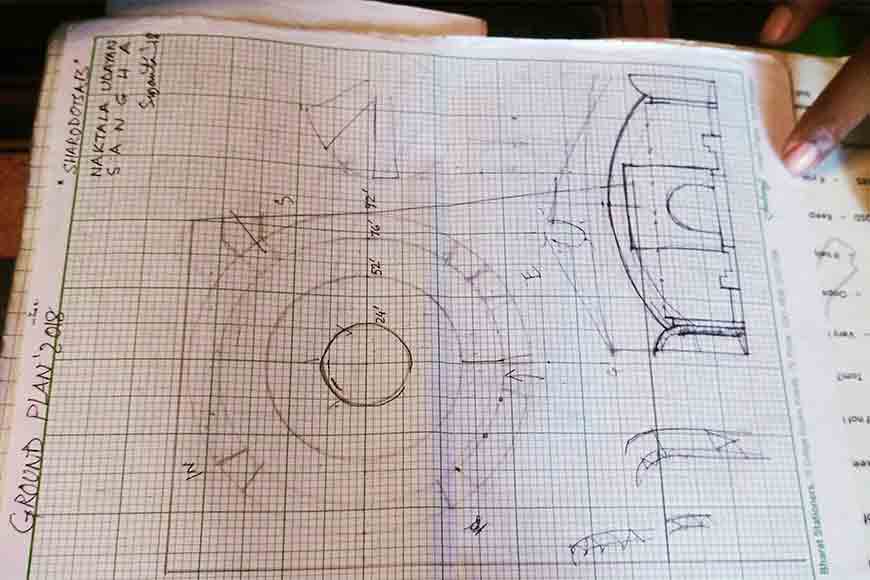 Anjan Das, Assistant Secretary of Naktala Udayan Sangha is upbeat about the success of their pujo. As he puts in: "I consider Naktala Udayan Sangha to be the biggest pujo of South Kolkata. This year, too we are confident the pujo will draw lakhs of people. Moreover, 2500 needy people will be gifted new clothes, as a celebratory gesture. We also organize blood donation camps and social services for Thalassemia affected children."