What makes Mimi Chakraborty the most sought-after Tollywood heroine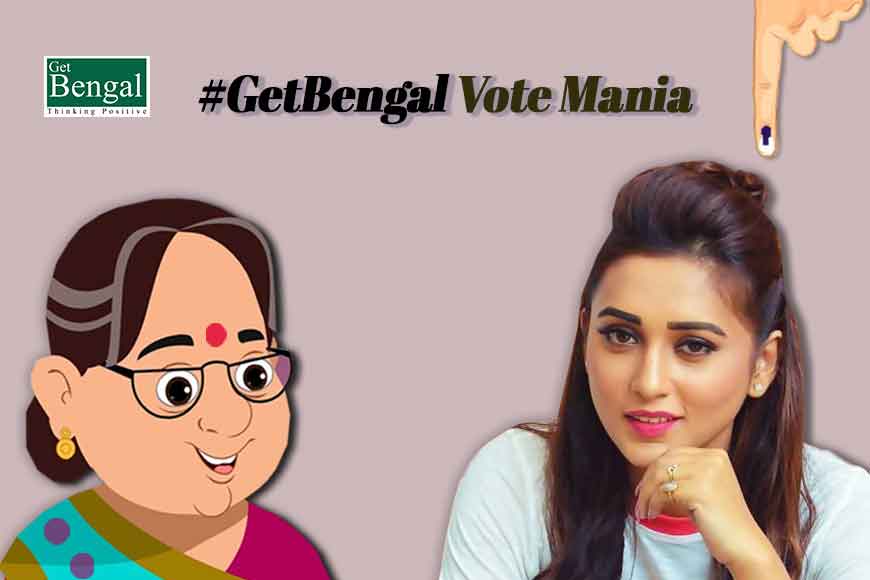 She turned a household name with the popular television series Gaaner Opaare. She was our favourite Pupe on a musical journey with Bohemian Gora. As their love flourished in the backdrop of reinventing Rabindrasangeet, actress Mimi Chakraborty also spread her wings as an actress and all realised very soon she will rule Tollywood. And indeed she did. This girl from Jalpaiguri won hearts in the role of traditional Pupe and the emotions she portrayed called for talent. Mimi Chakraborty had loads of it.
Now she is here to display her many feathers in the poll fever on ground. How well she will fare, the next two months will show and decide. But she gave a stupendous performance in her second feature film Bojhena Se Bojhena (2012) that made her a commercially viable star. In 2018 she juggled between blockbuster Villain and critically acclaimed movie Crisscross. In her upcoming Mon Jaane Na, sees her in a challenging role where she will also be launched as a debut singer, just like she will debut in the arena of politics.
With her role as Pari, the shy orphan who is driven by circumstances into the vicious world of drug addiction, her character deals with the dark underbelly of the city. Luckily, she will probably be facing no dons of Jadavpur. Confident as she is, Mimi Chakraborty in a recent interview spoke on how the audience accepts her in some films and may be not in others. "It's difficult, if not more, to engage an audience with the 'non-realistic' elements of song and dance. Only when you believe in what you are doing will that get through to the audience."
We hope Mimi Chakraborty's confidence sails her through one of the most prestigious constituencies of Kolkata. As she had once said: "You have to let yourself be squeezed to the last drop, love your passion with a passion."