While India watched World Cup Cricket, Hima Das again made us proud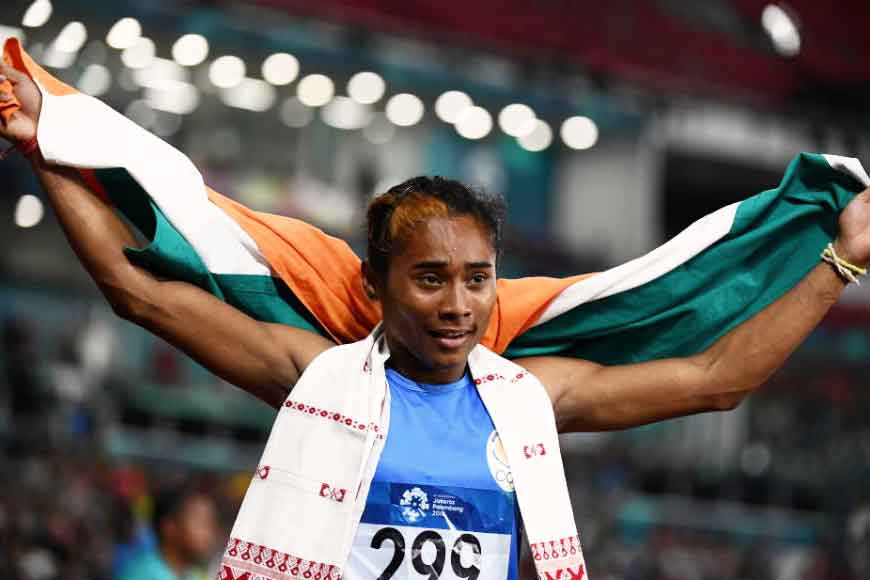 Star Indian sprinter Hima Das made the country proud yet again after bagging a gold medal in the 200m race at the Kutno Athletics Meet. She clocked 23.97 seconds to clinch the gold. This is the second International Gold for the nineteen-year-old sprinter within a span of a week post clinching the top podium finish in the Poznan Athletics Grand Prix. This young sprinter from Assam has the personal best timing of 23.10 seconds which she clocked last year. For the past few months, Hima has been struggling with an acute back problem but it was not enough to pin her down. Her indomitable spirit kept her going. Like a true warrior, she finally got back to the field last Tuesday and ended up winning gold in the first competitive race of the year. Hima clocked 23.65s on her way to bag a gold in the Poznan Athletics Grand Prixon on Tuesday.
Despite such a remarkable achievement of the promising sprinter, the country does not seem to talk much about it. It seems her achievement got overshadowed by the Cricket World Cup fever. The country seems to be mourning the loss of India in the semi-finals of Cricket World Cup but have failed to celebrate the victory of Hima Das, the golden girl of track and fields.