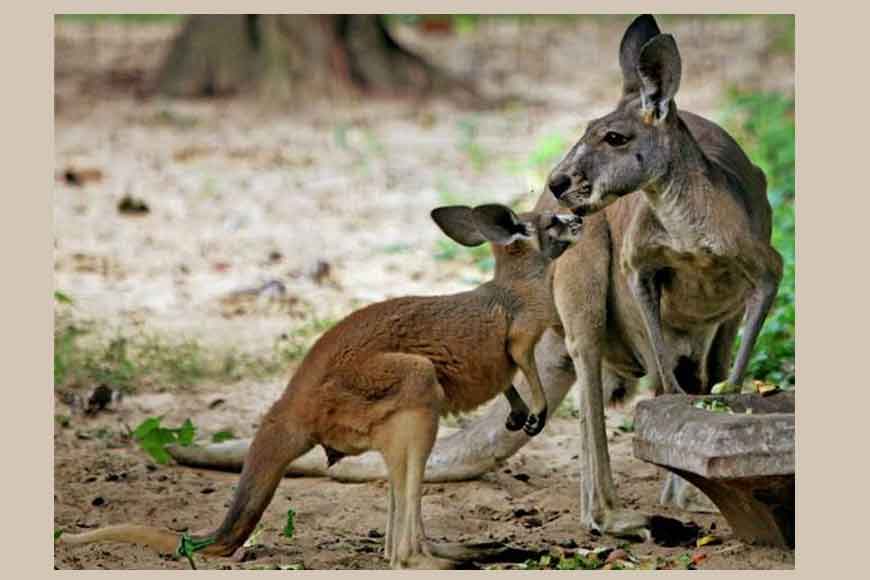 The Alipore Zoo is all set to have new inmates this winter. Four grey kangaroos, known to be the fastest kangaroos in the world have arrived at the Alipore Zoo from Japan's Yokohama Zoo. A pair of jaguars, Asiatic Lions and mouse deer will also arrive today from the Hyderabad Zoo. But what is disturbing is how no kangaroos survive in Alipore Zoo. All the red kangaroos that were brought a few years ago died due to various ailments soon after they were gifted by the Czech Zoo. A female among them had even given birth to a joey that also died in 2015.
However, Alipore Zoo authorities are hopeful as they believe the red kangaroos are much weaker in constitution as compared to the grey ones which are pretty hardy and also bigger in size. Visitors will also get to see jaguars. The last jaguar in the zoo died in 2013. The two lions that are arriving are a breed between African and Asiatic lions. The last pure breed Asiatic lion died in the zoo last year.
We can only hope this death trail will not cast its shadow on the newcomers to the zoo this year!