Endangered wolf sighted in Salboni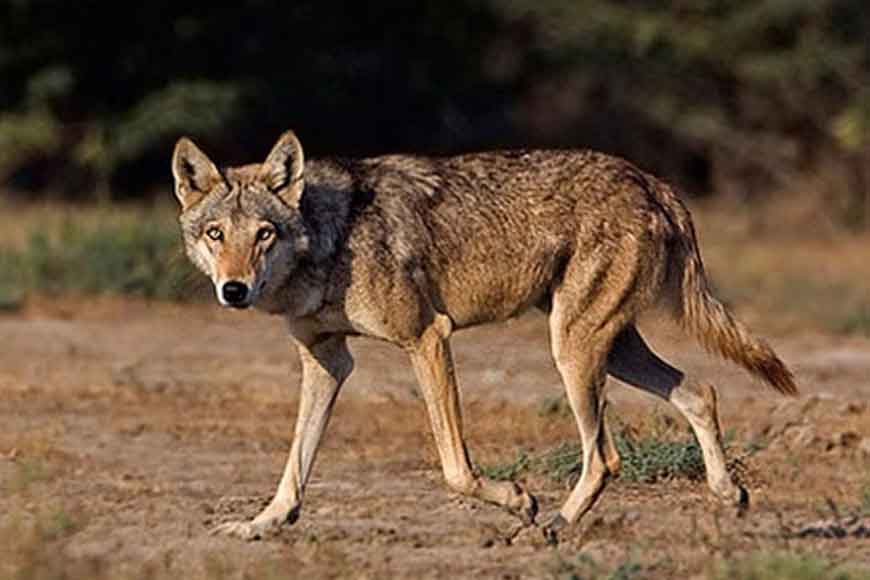 Remember that scene from Sonar Kella where Mandar Bose's disguise as a globetrotter is almost blown off, as he lectures Lal Mohan Babu on hunting wolves in Africa? For, it is well known, that wolves are not found in Africa though the last of the Ethiopian wolves were said to be sighted only a decade back. India too has very miniscule population of a sub-species of Grey Wolf that inhabit an area from Israel to the Indian sub-continent.
Locally known as Hurar, a pack of these wolves has been recently sighted in Salboni in Bengal, bordering Jharkhand. Environmentalists have immediately informed the forest department and local administration, as tribals in the area are said to have hunted a few of them and their carcass have been recovered. Efforts are on to help these endangered wolf species of Bengal to survive.