Wonder twins from Chinsurah selected by ISRO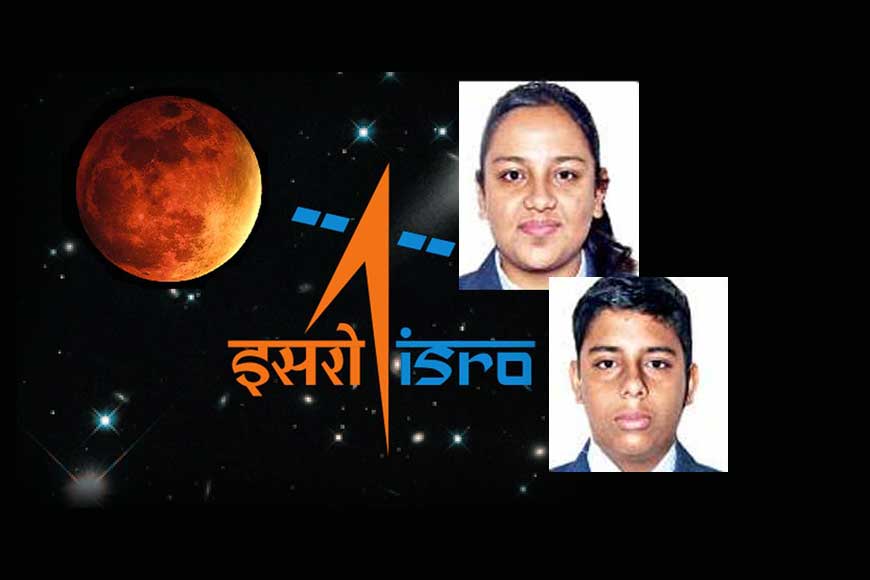 Two wonder kids from a remote village of Chinsurah has been selected by Indian Space Research Organisation (ISRO) for the Young Scientist Programme, YUVIKA 2019. Swapnil and Swapnila Acharya have made not just their parents proud, but also the whole of Bengal. The two were studying in a school at Jammu and Kashmir as their father was posted in that state. The children braved curfews and many other hindrances and literally without any tuitions reached the pinnacles of academic excellence.
Earlier Swapnil stood 9th in the International Space Olympiad while Swapnila stood 3rd from Jammu and Kashmir in the Science Olympiad. Both of them were called by the then Indian President, late APJ Abdul Kalam, after he had seen a missile made by them with paper. The selection of the ISRO programme is based on academic excellence of students in Class VIII along with co-curricular activities. Now the twins will have to travel with ISRO to four of their centres over 2 weeks. They will interact with eminent scientists, visit laboratories and be involved in practical satellite making. They will also get a chance to visit the Satish Dhawan Space Centre and Sriharikota Range.